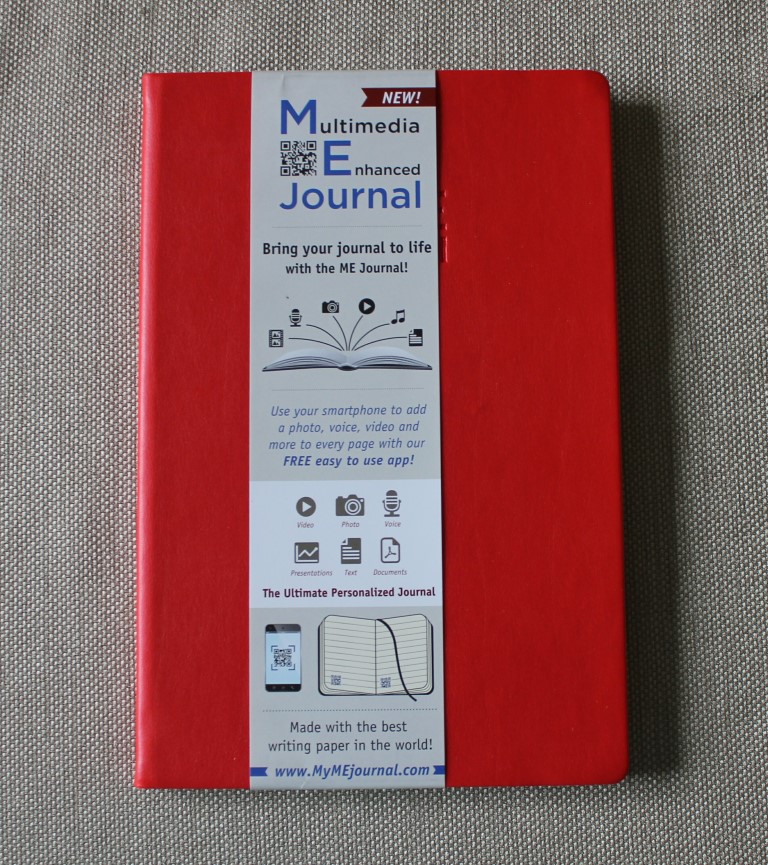 A lot has been written lately about the demise of the analog world relative to handwritten cards, letters and note taking. Common lore today would have us believe the ubiquitous smartphone with all its apps for list making, tablets with write on screens and other technology advancements to record our thoughts have taken over. [hyperbole alert] I'm confident I own more than the average of 13.8 internet connected devices in every home in the world but I refuse to relinquish my pen and paper analog community. I suspect if you're reading my musings we're in the same camp.
The digital and analog worlds seem so different in application so merging them seems like telling the Republicans to get along with the Democrats. When Quo Vadis announced their new product called the ME Journal or Multimedia Enhanced Journal it got my attention. They've done a very respectable job marrying the analog and digital frontiers. I was able to spend a little time exploring the ME journal and I present to you my impressions.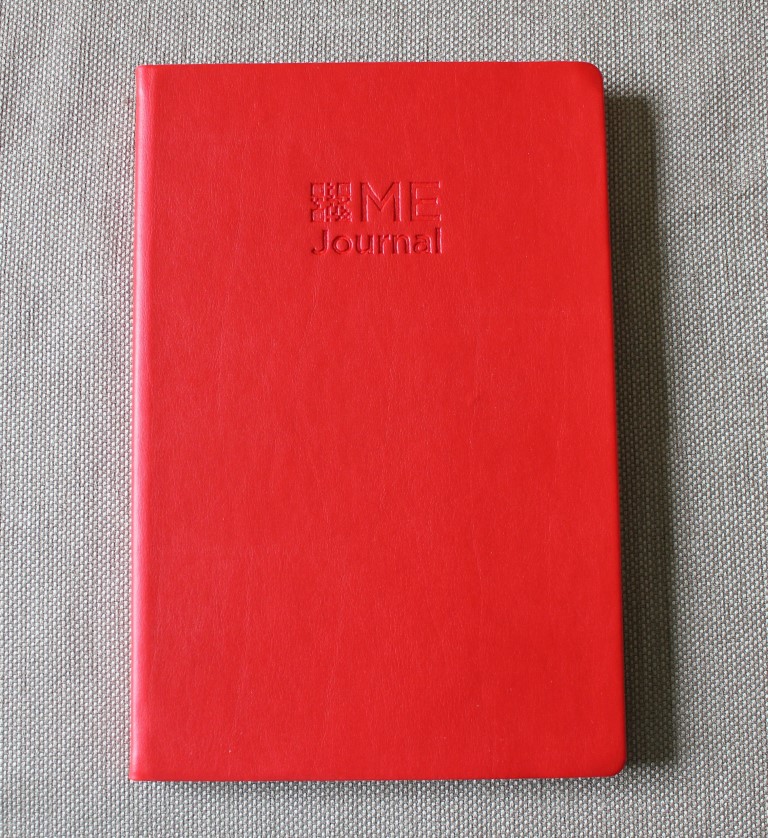 Available in two sizes
– Large (6 1/4 x 9 1/4″)
– Pocket (4 x 6 3/8″)
Available in black, red and raspberry covers.
80 Sheets (160 Pages)
85g Ivory colored acid free and PH Neutral paper
Line Spacing 5.5mm
We start out with a great journal. I'm pretty sure the ancestral search of the ME Journal will lead you back to the well-established and loved Habana line of journals from Quo Vadis. I have carried a Habana daily for my life journaling and always loved it. Sunny @ Exaclair did bring to my attention the ME Journal does not have the inside cover back pocket like the Habana. Thanks Sunny for the catch.
It takes fountain pen ink very well on the wonderful Clairfontaine paper. The binding is sewn and sits reasonably flat for comfortable writing and the covers are protective and attractive. Included is a pocket on the inside back cover for notes and receipts and a bookmark ribbon.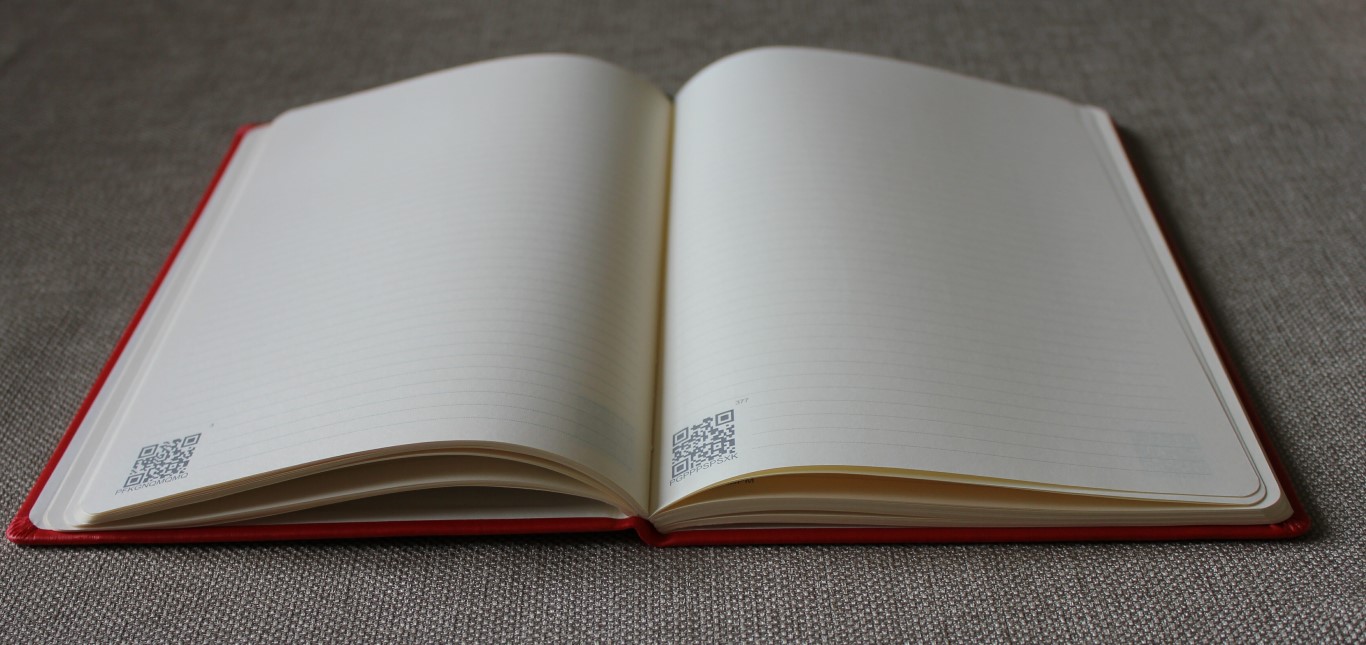 The subtle differences I see from the Habana are the embossed QR code and ME Journal title on the front cover and of course the QR codes printed at the bottom of each page.
Starting with an already great paper journal product Quo Vadis has partnered with Stkr.it, an app development company that has used this concept in other hobbies to match digital media with hard goods such as scrapbooks, cards, gifts etc.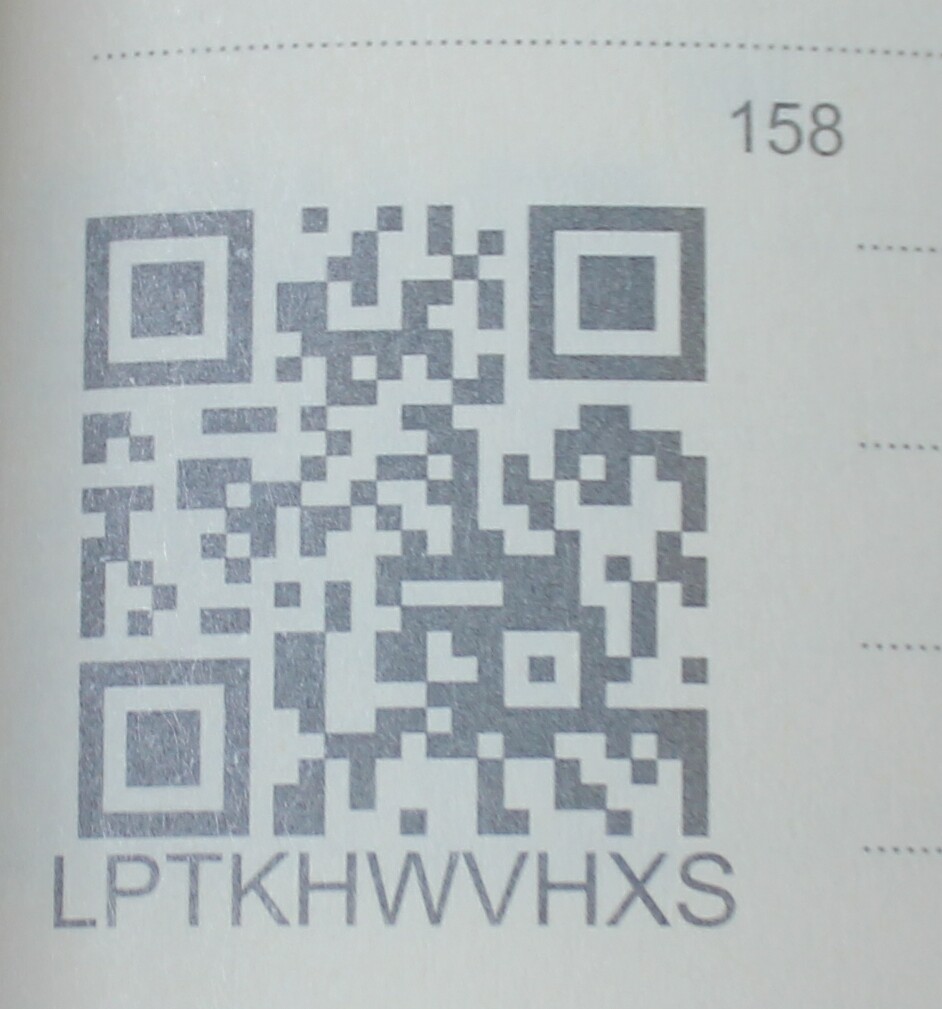 At printing time Quo Vadis adds a QR code at the bottom of each page (two per sheet). If you're not familiar with a QR code it's a small square box printed with a lot of smaller back or white boxes jumbled together
You're starting to see them everywhere now as a marketing tool. Stkr.it has developed the app for your smartphone (Android or iOS) that let you attach photos, video, audio, documents or any other file in your digital world to each page of the ME Journal.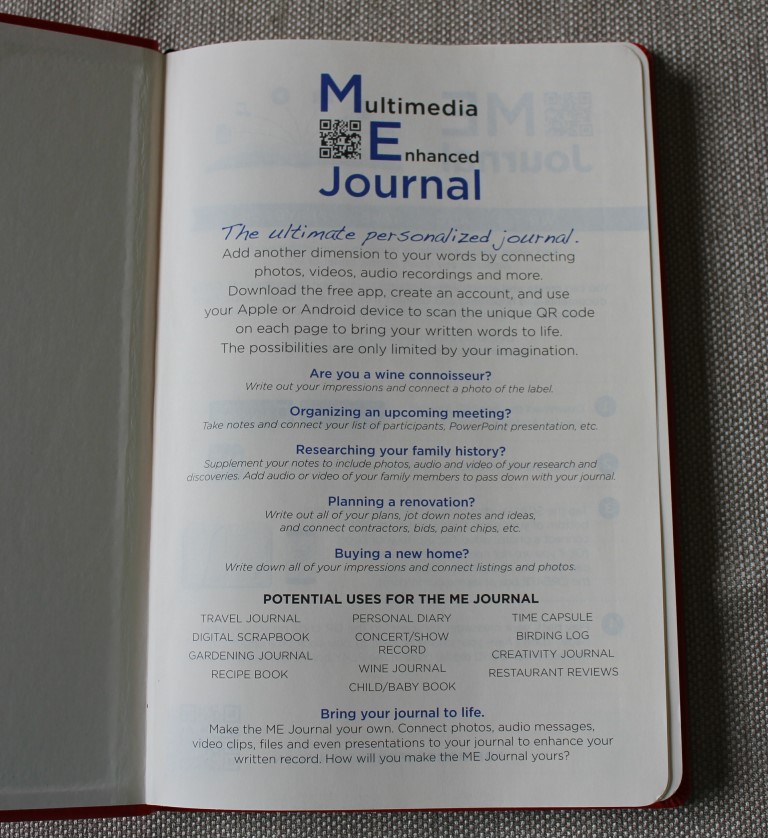 Some of the ideas for the ME Journal include:
Travel journal
Family history book
Personal diary
Baby book
Wine journal
Cookbook
Take a travel journal for instance. You could write your thoughts and memories on the pages then attach a picture of where you visited or a menu from a favorite restaurant you ate at. Cool right?
How it Works
After you have downloaded the app to your smartphone just open up the app and tap the SCAN CODE button. Turn your journal to any page and hold your smartphone about 3" above the QR code on the page.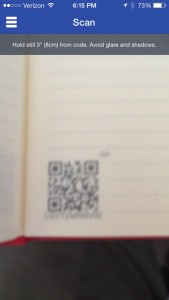 The app will see the QR code and automatically scan it. If a file is already attached to that page the app will display the library view with a thumbnail of the file you have previously attached to that page.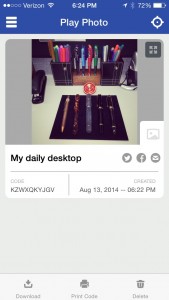 The library function is also available from your desktop or laptop at  if you prefer the bigger screen. A brand new page is scanned the same way except instead of the seeing the library view after the QR code is scanned you see a screen of buttons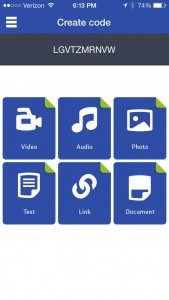 And you choose what type of file you want to attach to the page. When you press the appropriate button the app will give you a choice to create a new file like taking a picture or recording a voice memo or the app can take you to the associated library on your smartphone for files that you've already saved. In the latter choice you select the file you want to attach to the page and that file is loaded to your ME journal library for future enjoyment.
I also learned from Sunny you can attach files from your desktop or laptop using your web browser and the www.mymejournal.com website. Each QR Code has a unique set of 10 letters. This is the code associated with the page. If you log into www.mymejournal.com you will see a CREATE button on the top toolbar. If you enter the 10 letter code into the box that pops up it will allow you to directly add any files you have saved on your desktop or laptop to your library and you can then access it from anywhere!.  Thanks again Sunny for the education.
The only addition I hope to see in future versions is the ability to attach multiple files to a single page.  Today you can only attach a single file to a page unless you purchase more QR code stickers from Stkr.it. I'm not positive I really need that function but I think I want the ability to attach multiple pictures or maybe a voice recording and a picture to a single page
Conclusion
I think it's a great idea. I probably won't use it for all my journaling but I certainly have some ideas for it. A Habana journal is the same price so if you already enjoy the Quo Vadis line and the excellent Clairfontaine paper you can't go wrong. Should the QR code thing not work out like you expected or the novelty factor wears off you still have an excellent journal. Way to go Quo Vadis!
Do you combine any of your analog and your digital worlds?
Other reading
Remember: Write something nice……
Thanks for stopping by and if you enjoyed this post I would love to send you an email every time I have a new post. Click Here to Subscribe