I have a lot of pocket notebooks. I have reviewed many of them here and for the most part they have similar formats, a front and back cover, around 3" x 5" and about 20 sheets of paper. What I received the other day still probably qualifies as a pocket notebook but it is totally unique. I present to you my experience with the Kaweco Zequenz.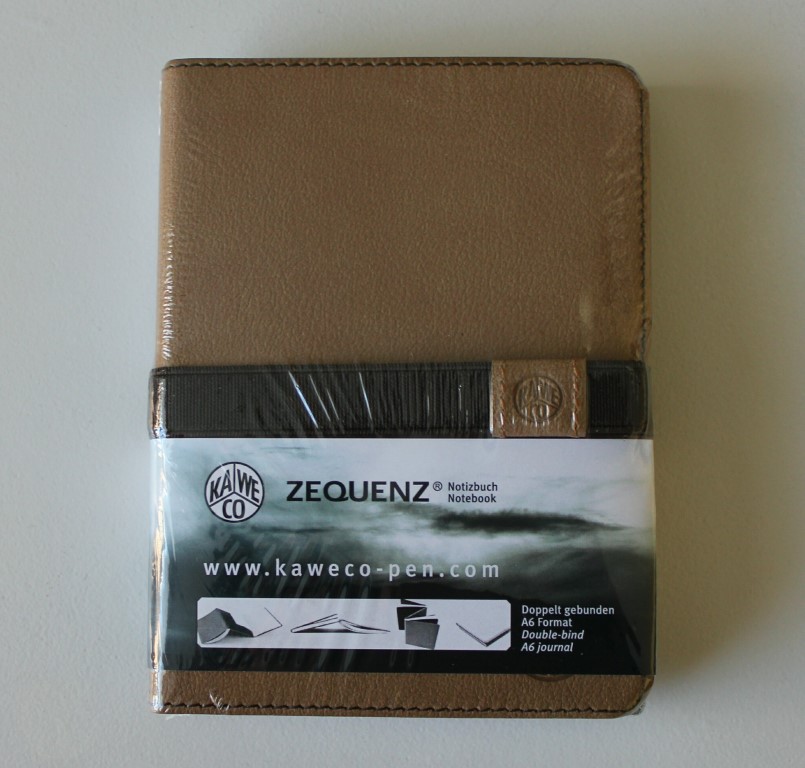 80 Sheets of lined paper
80 Sheets of blank paper (Yes 160 sheets total!)
White Paper
Grey printed ruling
7.5 mm line spacing
4 ¼" x 5 ¾" overall (A6)
4" x 5 ½" sheet size
7/8" thick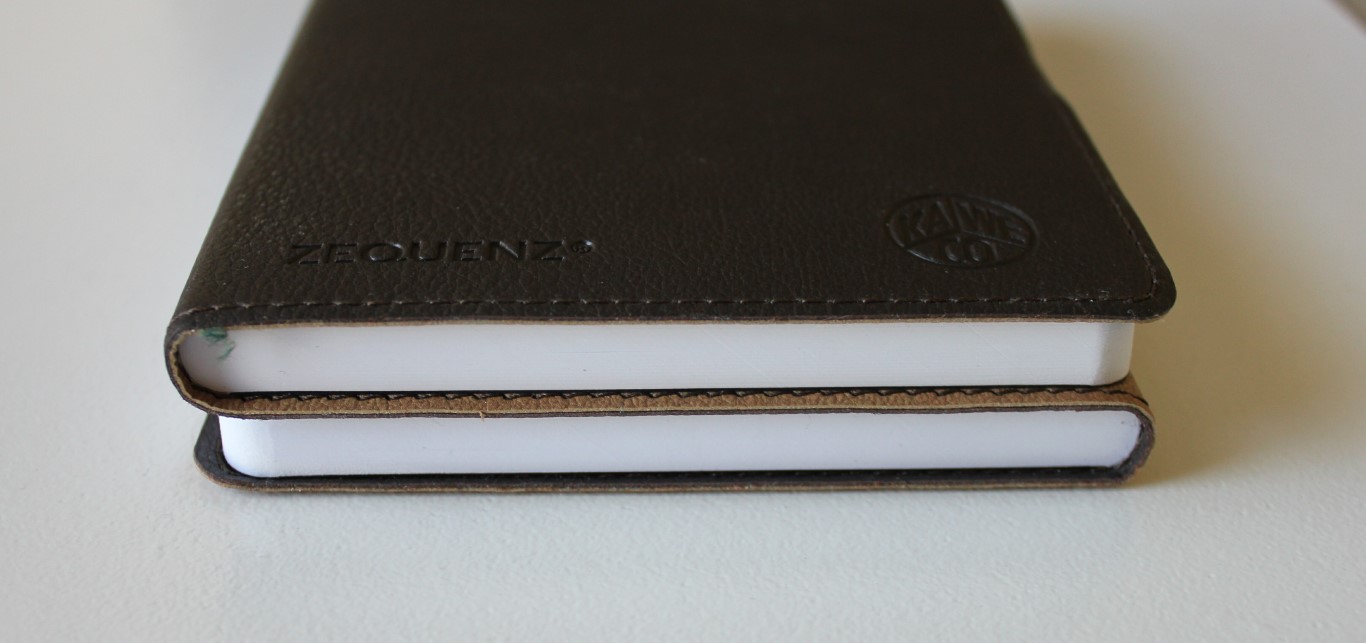 When picking a notebook many users engage in the debate, on which is best, lined or blank paper? I'm sure Dot Grid falls in there as well. Some notebooks have addressed the taste of both by throwing in a few blank pages in the back of a lined notebook. Now Kaweco comes along and takes it to the next level with the Zequenz. Even the name is great marketing with the Z's reflecting the design of the covers as they work together.
The covers are a rich leather like feel with a slight pebble grain texture and contrasting stitching. The Kaweco logo and the Zequenz branding is tastefully implemented at the bottom of each cover. Ruled paper fans are greeted with a nice light brown cover that protects 80 pages of lined paper and if you don't need the structure of lines just flip the notebook over to greet a darker chocolate brown cover and you have 80 blank pages.
The Z is reflected in the ingenious way Kaweco has joined the back covers of what conventionally would be two notebooks. When I first took the Zequenz out of the packaging it was really a HOW DID THEY DO THAT ? moment. Brilliant.
Grading of a notebook is, and should be, heavily weighted to the quality of the paper. A great design with lousy paper is bad. On the other hand many can overlook a few design quirks in exchange for great paper.
The paper in the Zequenz is wonderful. Kaweco, as a pen company, knows good paper and they have executed it flawlessly. The ruling is a comfortable 7.5mm, the grey rule lines are helpful without getting in the way and the paper is smooth and accepted my wet broad nib Bexley with no feathering or bleed through. Ghosting was minimal and not distracting at all for two sided use. Drying time was seconds which pleasantly surprised me with how smooth the paper felt under nib.
Kaweco has a great niche product. I'm not totally sure what I will fill it up with but for those that enjoy blank pages and lined paper you can't go wrong with the quality of the paper and construction of this unique entry to a crowded market.
A 160 sheet notebook is a bit thicker than your normal Fields Notes so pants pocket carry could be strained. I'm a big guy and relaxed fit jeans kind of person so the Zequenz fits fine. Cargo pants are equally good holders. After a couple of weeks with the notebook my preferred carry has become in my hand with my cell phone under the included elastic band. Speaking of which the tasteful elastic band comes with a nice pen loop to keep your writing stick close at hand.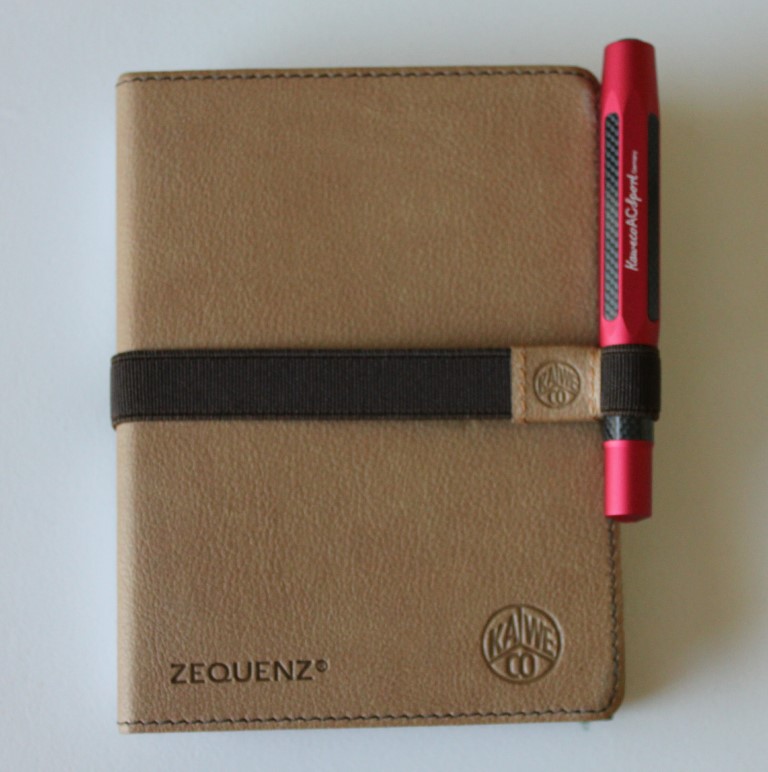 I love the concept as a quick note taker rather than a long journaler but at 160 pages you will be glad the covers are thick and durable. This friend will be with you awhile.
Thanks Kaweco!
Remember: Write something nice……
Thanks for stopping by and if you enjoyed this post I would love to send you an email every time I have a new post. Click Here to Subscribe