I was able to wrap in some other vacation with my trip to the Atlanta Pen Show so I'm a bit late posting my haul from the day I got to spend with some great people!
I was able to knock out many of my goals from my day one post
An added bonus was meeting Myke Hurley of Pen Addict Podcast fame and Jeff, Brad's partner, at NockCo and Dan Bishop of Karas Kustoms.  MANY MANY other great pen people.
Here is my bring home: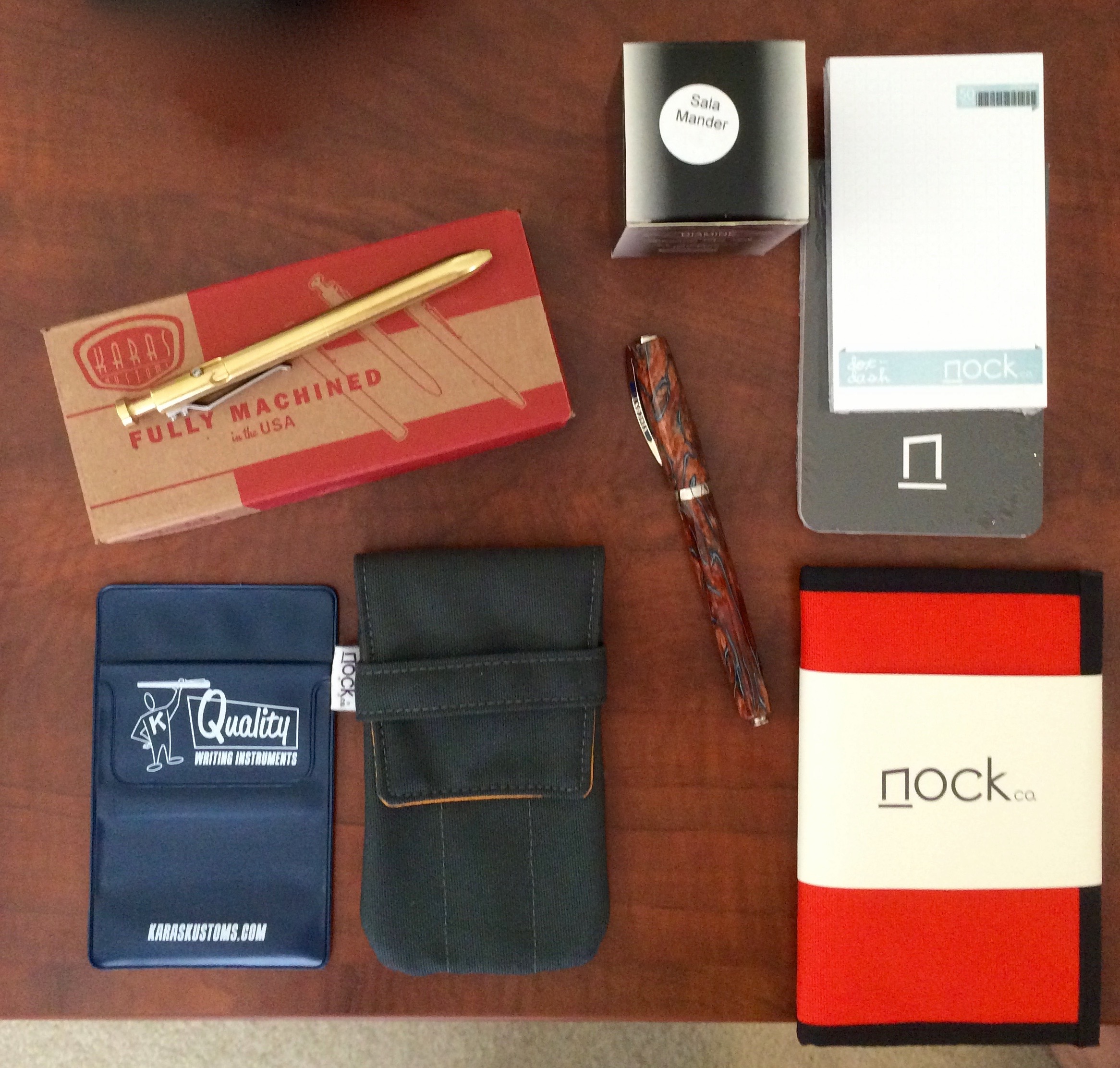 Everything I could grab at NockCo booth, that was a busy place.
A Brass Bolt and pocket protector from Karas Kustoms
Salamander Diamine ink from the Anderson Pen Co
My big find was the Visconti Divina Desert Springs LE Fountain Pen
Already working on my budget to have some pen money saved for the big one in DC in August.
What have you picked up recently that you really like?
Remember: Write something nice……
Thanks for stopping by and if you enjoyed this post I would love to send you an email every time I have a new post. Click Here to Subscribe