Analog vs. Digital, the debate has been going on since the dawn of portable electronics and will probably last for eternity. In the last 25 years or so digital has really stepped up their game due in no small part to advancements in technology. ie. cheap processors, cheaper screens, cheap memory and the list goes on that makes our latest electronic devices more powerful and talented than ever before. As a reader of this blog I suspect you still enjoy some aspects of the analog world. Analog is far from extinct and some would argue its back on the rise. I have no plans to give it up even though I suspect I have more than the average number of connected devices in my home and probably in my possession at any time. Que the watch, ipad, work laptop, personal mac book, kindle, android smart phone, iphone and a very underutilized fitness tracker.
A key drawback in the analog way of life is the wait. Wait to get something you wrote to someone else. You can digitize and upload your scribbles, wait for that letter to arrive, wait for the ink to dry from that broad wet nib. Analog typically takes longer than digital. I think one area when a pen and notepad is the hare instead of the tortoise is I can write down a quick phone number or web address much quicker than I can find my electronic device, power it up, find the right app then record said information by tiny keyboard pecks. YMMV.
I have gotten used to the traditional waits of analog and plan my communications transfers according. This morning I realized my struggle lately is the WEIGHT of analog. Here is a picture of my typical daily load out: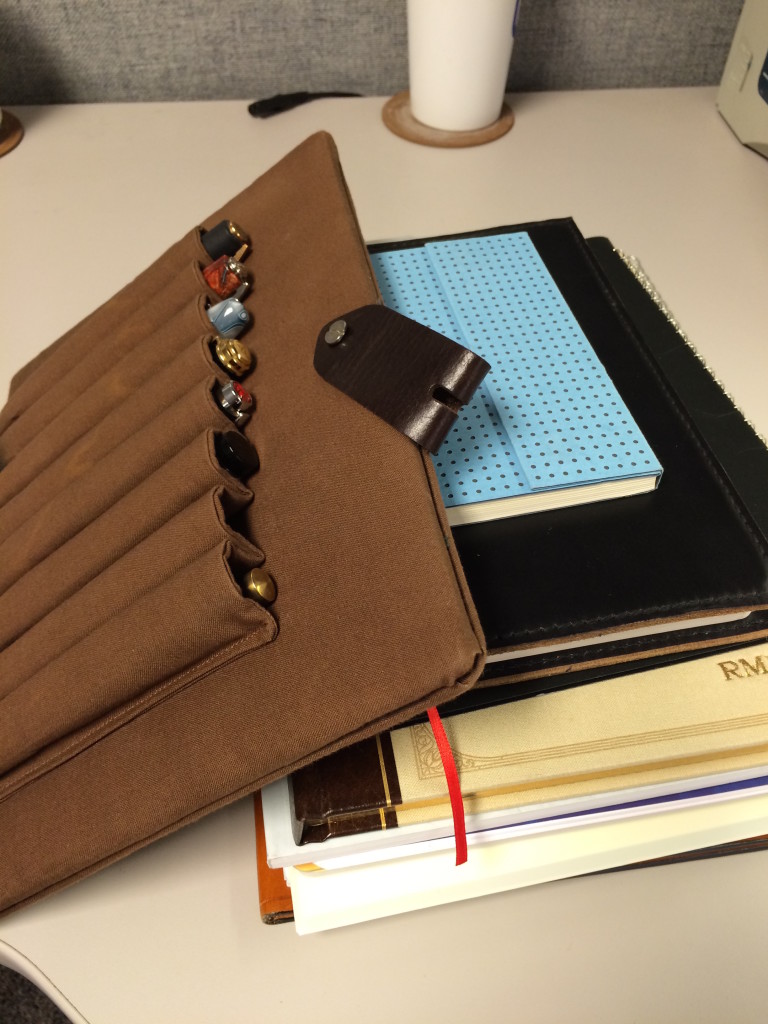 My analog deployment is by no means a model of efficiency but as I have evolved and started various writing projects most of them just don't fit well together so I end up with a lot of stuff. I have seen a lot of bag dumps on social media and I don't think I'm too far out in left field so maybe it's the bag area where I need to explore.
Here is my EDC bag of choice, boringly simple: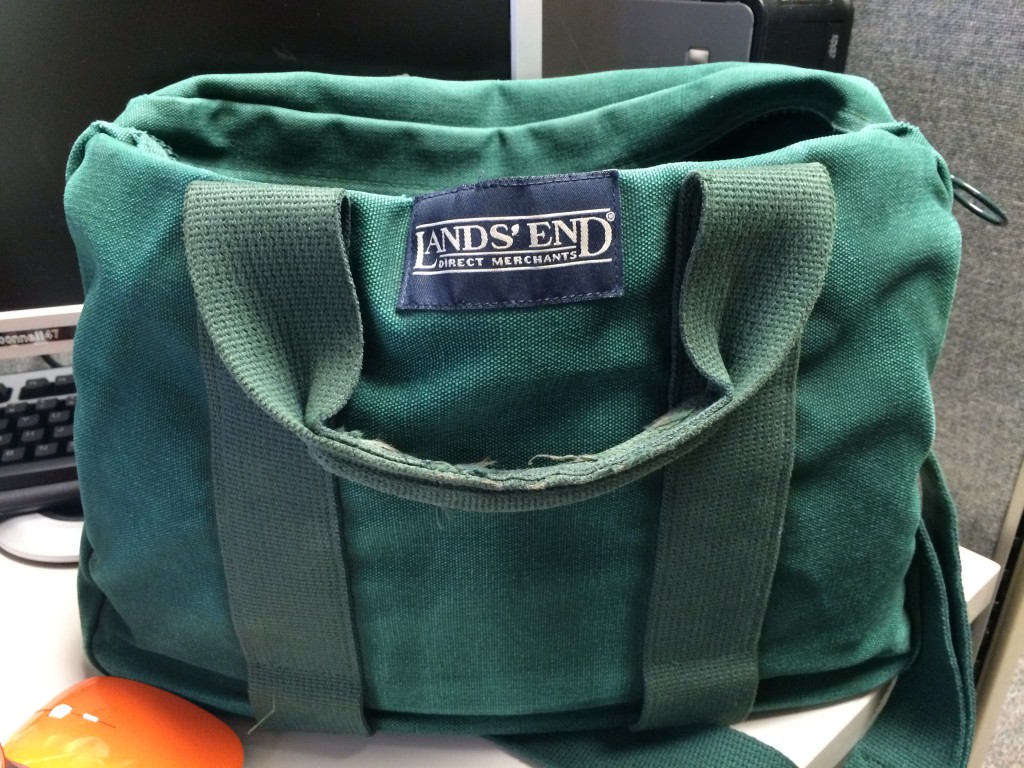 I have tried many other bag and cases but keep coming back to this simplicity and ruggedness. I have lost track as to how old it is but it's been my off and on daily carry (more on) for 10+ years. I have a whole plastic storage tub in the garage of replacement candidates that I have tried over the years and retired them like new when I go back to old faithful.
Coming into work today I realized how heavy this thing really is. I tried the shoulder strap approach and that helps. Fortunately I have short walks from house to car and car to office.
What are your daily carry challenges of all things Analog?
Remember: Write something nice……
Thanks for stopping by and if you enjoyed this post I would love to send you an email every time I have a new post. Click Here to Subscribe