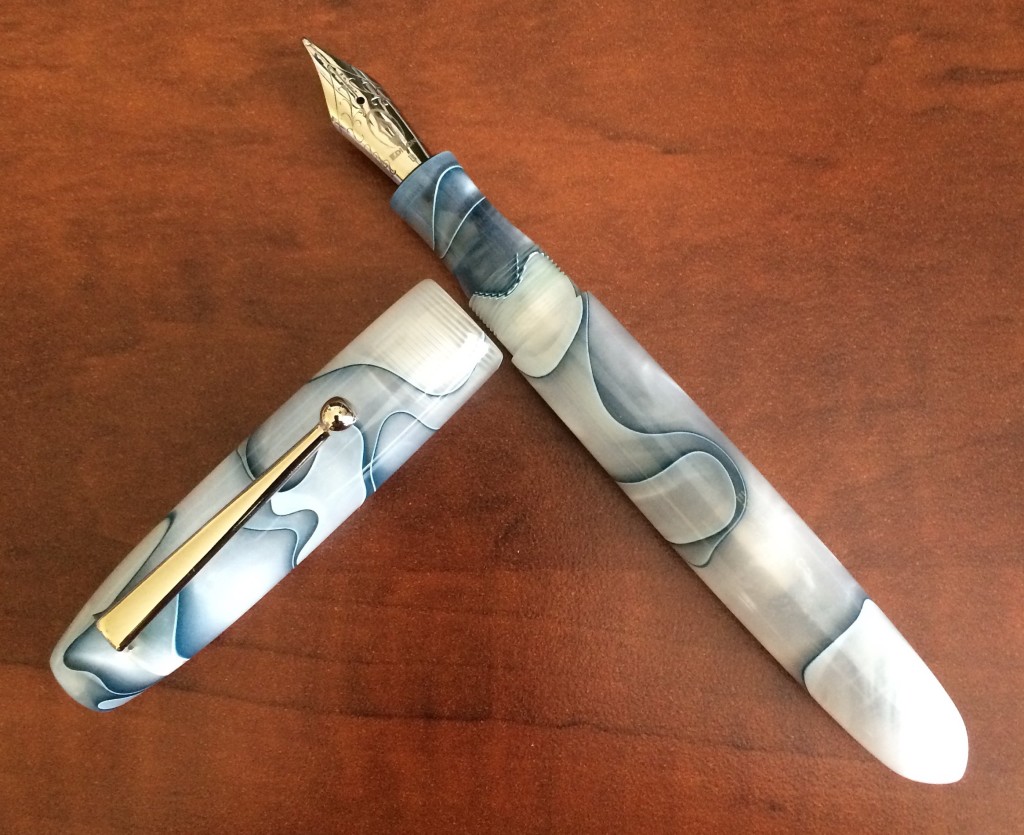 I've been moaning and complaining lately about my experiences with the nib performance on brand new pens. Admittedly I do not buy a lot of pens but I don't think my standards are all that unusually high either. I believe the answer for me is to channel my purchases to companies that are taking the time to ink up and test write with the pen they are shipping me. I realize I will pay for this service and I'm not knocking any company that doesn't do this level of testing. A reasonable increased cost for this small bit of insurance is worth it to me personally. YMMV.
I have really been jonesing lately for another Edison Pens fountain pen. I have a 76 in Medium and a Huron XXF that are outstanding writers out of the box. Going to Edison's site I saw that Indy-Pen-Dance was now a dealer for Edison's production line. I recognized Indy-Pen-Dance from a study I did a while back on Gate City pens and learned Richard Binder is out of the retail pen business. He was one of my nibmeisters  of choice for buying new pens. I didn't pull the trigger on a Gate City but decided to give Indy-Pen-Dance a try for my next Edison. I chose the Edison Collier which is just on the larger size of Edison's production line. I drifted away from my usual dark colored pens and had already decided on a broad nib. Broad has been a trend with me lately and has really burned up some ink!. I decided on the Silver Marble and couldn't be happier.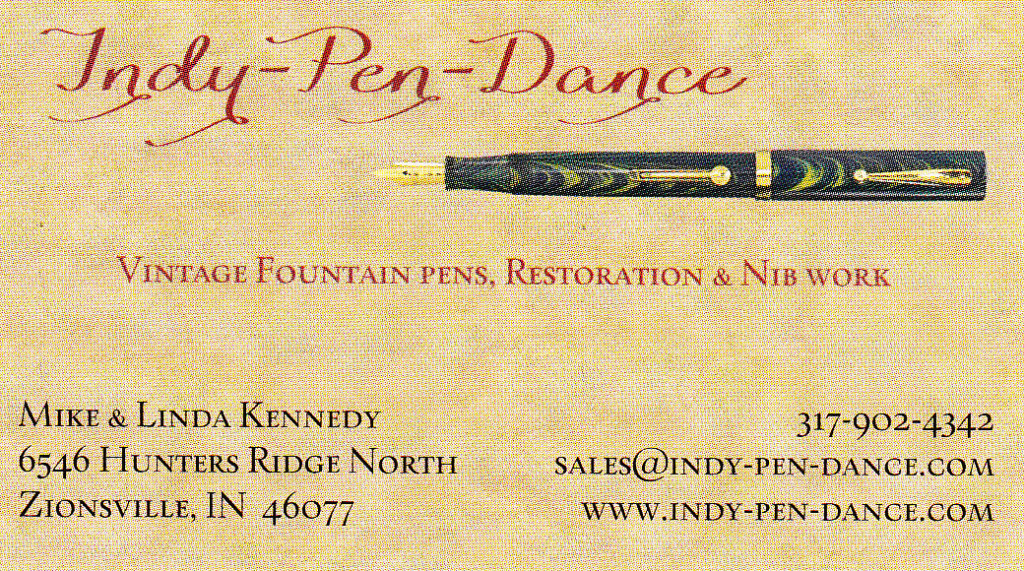 The Indy-Pen-Dance website was easy enough to navigate and give them my money and in a couple of days (I ordered on a weekend) I got a ship notice for a USPS Priority Mail shipment. $8.00 shipping I thought was reasonable for packaging and 2 day service.
Right on time I watched for the beautiful OUT FOR DELIVERY message on USPS.com. The pen arrived packaged in the usual nice pen box that Brian Gray of Edison packages with all his pens. A nice label on the outside shows the model name in case you're a box keeper. Indy-Pen-Dance wrapped the Edison box nicely with bubble wrap, nice service.
Upon opening the pen I was very pleased with my choice to go light color for a change. Attached to the clip was a small write up from Mike and Linda explaining that my pen was inked, not just dipped, written with, adjusted as needed then flushed and repackaged. Upon inspecting the pen I saw some water droplets in the converter which made me feel good and assured me that happened.
Inking up the pen and putting it to paper for the first time was pen nirvana, ok so maybe some hyperbole there, but after my last big pen purchase disappointment it was a joy to experience a super smooth nib with perfect flow and no skips immediately. I knew Edison's were great writers so starting out with Brian's craftsmanship and then Indy-Pen-Dance double checking it made my experience that much better.
Thank you Mike and Linda for the great service and that extra care in every pen you sell!
Dear readers: This is my third Edison pen and my first pen from Indy-Pen-Dance. I am not finished with either of these great companies.
Remember: Write something nice……
Thanks for stopping by and if you enjoyed this post I would love to send you an email every time I have a new post. Click Here to Subscribe