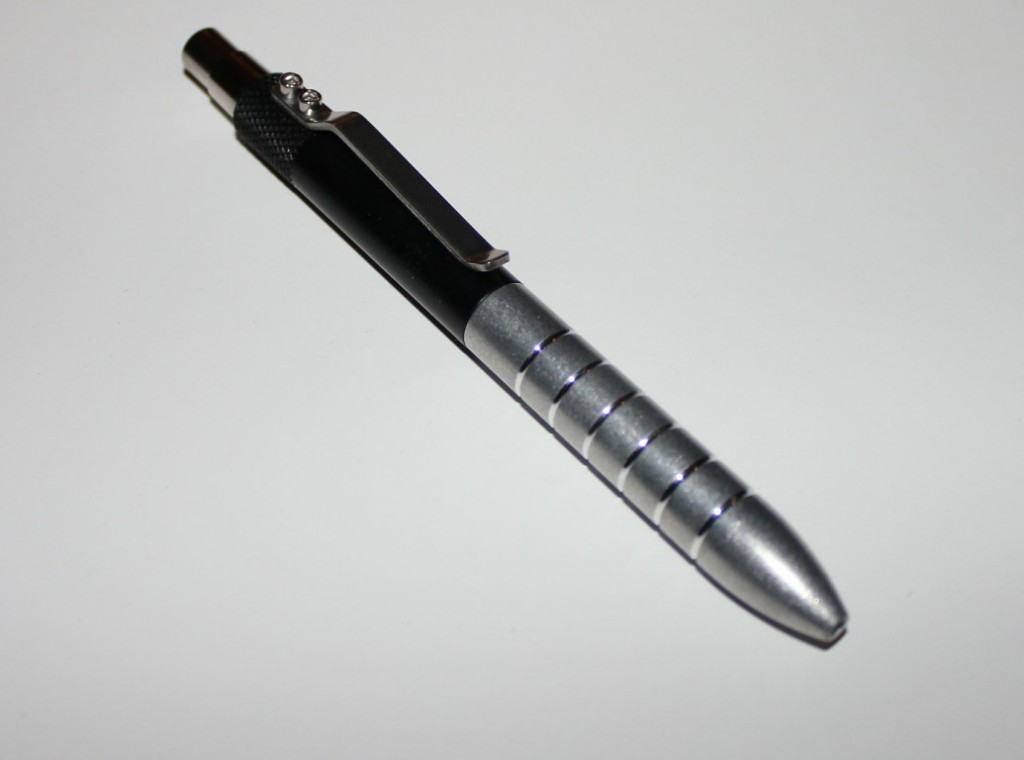 I have not participated in the Massdrop phenomenon too much. I appreciate, and I think I understand, the concept but it's a lack of spend control on my part. They promote cool things that I end up buying because it's a great deal. Every offer I have seen has been a good deal but it's the same reason I don't go to yard sales. My personality can't resist so I don't surf their site much.
When I heard all the positive reviews about the Karas Kustoms EDK I learned that Massdrop was the launch platform they were using. Karas Kustoms makes great pens, which I own several, and the EDK just pulled me in.
I really like the tumbled aluminum look with the black section. The finish has taken a little rubbing and love from my keys, pocket knife or other EDC in my pocket and keeps looking just like when I pulled it out of the box.

The knock you'll recognize from the Retrakt and it works perfectly for my tastes. Clip is standard strong Karas Kustoms offering. The size is identical in length to my Tactile Turn Shaker at just over 5" long. I suspect this is a result of the minimal approach to length design and still be able to handle the very popular parker style refill.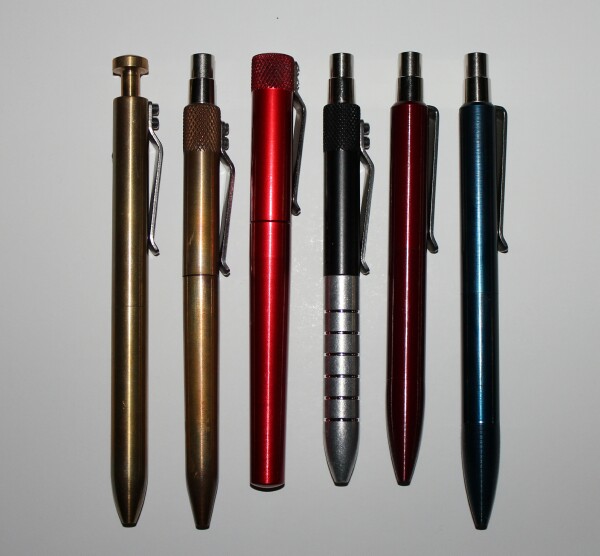 Left to right: Karas Kustoms Bolt, Karas Kustoms Retrakt, Karas Kustoms Render K, Karas Kustoms EDK, Tactile Turn Shaker, Tactile Turn Mover.
Speaking of refills I heard Dan on the Pen Addict Podcast talking about their decision to start including a refill with every pen purchase. I got one in the pen and an extra in the box. It's a double shot of the very good Schmidt P8126
There are several of my blogger colleagues that have reviewed the pen in much more depth. They are spot on. The EDK is a great pen from a great pen maker that gives back to the pen community.
What's your EDC Pocket Carry?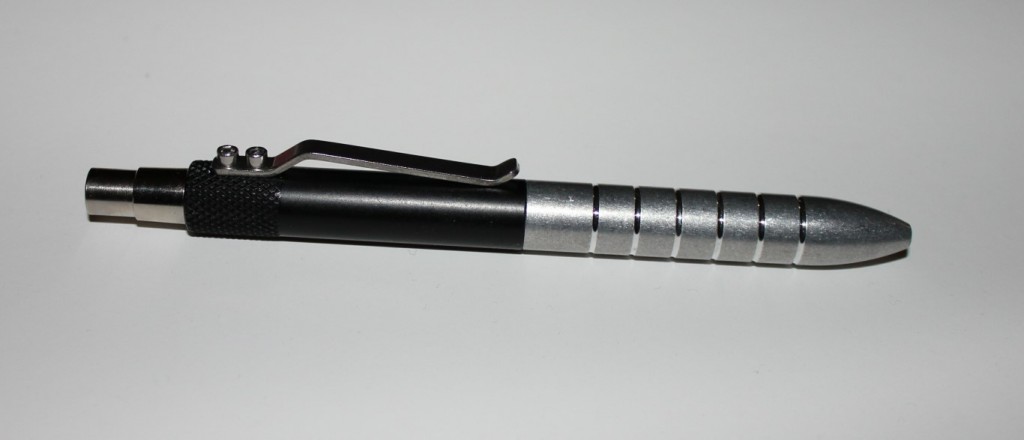 Remember: Write something nice……
Thanks for stopping by and if you enjoyed this post I would love to send you an email every time I have a new post. Click Here to Subscribe
Click here for some great deals on pens and ink I have for sale