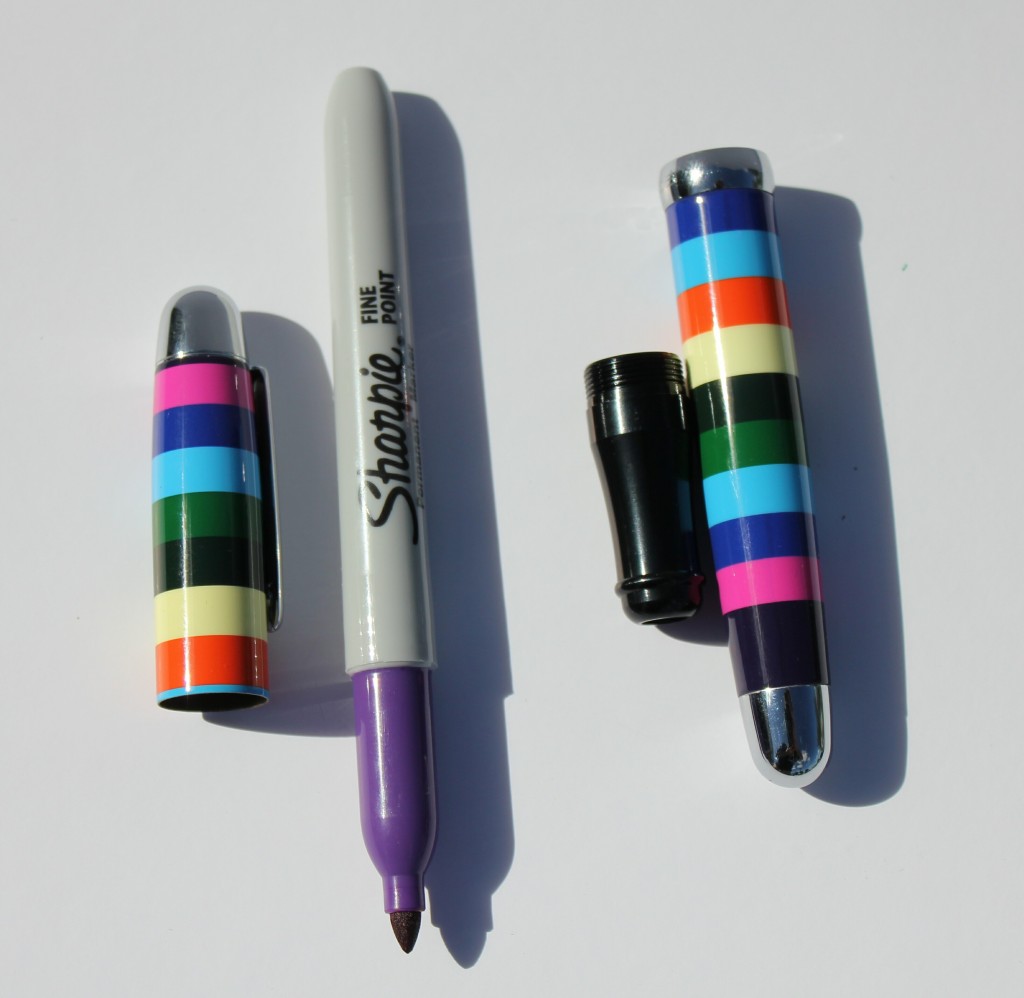 I like innovation and when it's tied to the writing instrument industry I'm usually an instant customer. I also love the machined pen genre that lets the user pick the internals of the pen and ultimately choose the way it writes.
A little while ago I was shopping in a Paradise Pen store and was captivated by a product called a Sherpa Pen that I had never seen before. It's a metal shell of a pen that holds a Sharpie marker or a plethora of other refills. Refill is probably a bit of a misnomer because the Sherpa actually holds the whole pen minus a cap. Sherpa's construction includes a tight fitting cap, great quality finishes and an overall good quality construction. With the Sherpa capped you can't tell that what's inside is really an inexpensive disposable pen.
Sherpa is named after a town known for guiding adventure seekers to the top of Mt. Everest. Here is an interesting story of the people of Sherpa on the website.
Sherpa has designed their shells to work with a long list of pens. Here is a list of compatible pens from their website and a few I discovered on my own:
• Sherpa Pen and Fountain Pen refills
• Sharpie Accent Liquid Highlighter
• Sharpie Fine Point Permanent Markers
• Papermate Liquid Expresso
• Uni-ball Vision Elite
• Uni-ball Vision
• Uni-ball Deluxe
• Pilot P-700
• Pilot P-500
• Pilot V-Ball Grip
• Pilot V Razor
• Platinum Preppy
• Pentel EnerGel .35 mm ball needle point
• Rotring Tikky Rollerpoint
• Ohto Fude Ball 1.5
I'm sure there are others if they fall into a similar size range.
Sherpa is really creative on making their designs fun, whimsical and downright attractive. The design makes for a large pen.
Diameter 19/32" at the widest part of the section
Length Capped: 5 ¾"
Length No Cap: 5 1/16 depending on refill
The cap is slightly bigger around and has a taper going up to the very top of the cap. The cap posts fine with a similarly tapered body.
Clip
The clip is standard fare, works well, has good tension and a good ramp for attaching it to a pocket or notebook of your choice.

What I Use
I have purchased three: Pearl White, Tiger Eye and Candy Stripe.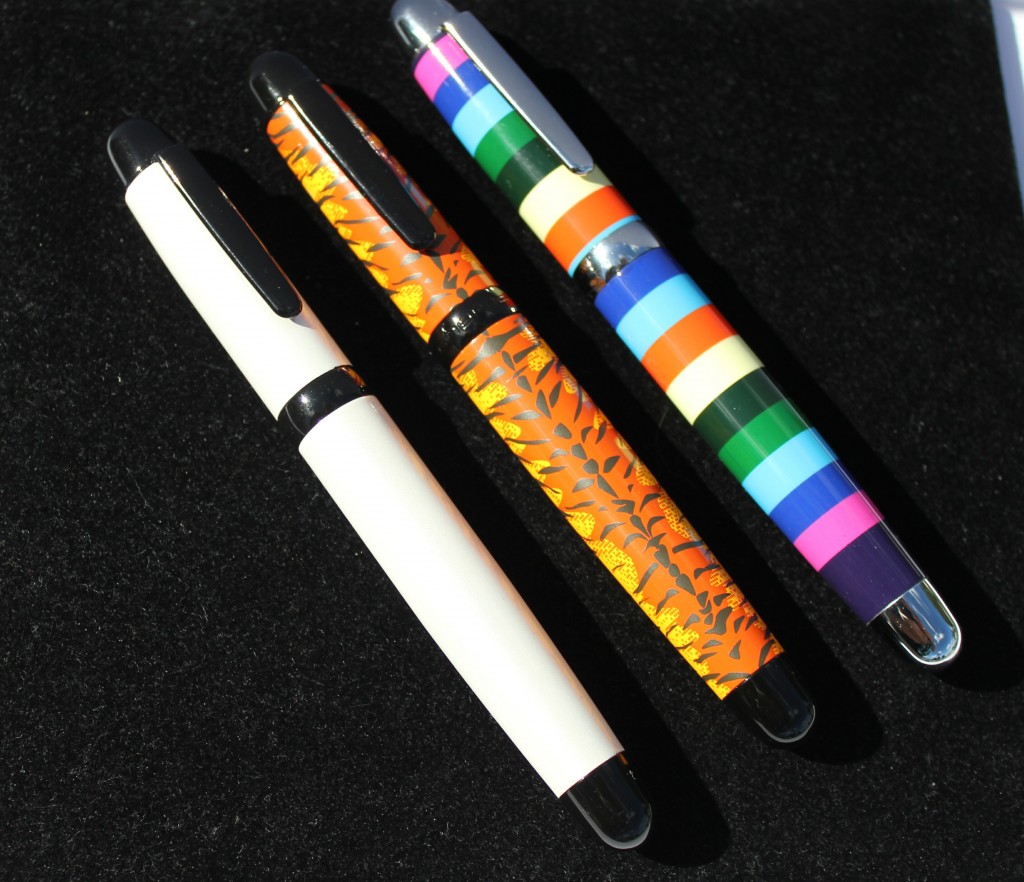 I'm a casual Sharpie user but I always have two accessible, one with the fresh new sharp point and another that I use when I need a little broader line. When my fresh sharp one dulls down a bit I rotate them out and the dullest ends up in the garage for real workshop abuse. I probably go through a dozen a year. Now each of my Sharpies are in a Sherpa and I got a third, the Candy Stripe, when I experienced how well their private label gel pen writes. It's a broad .7 but very smooth without that motor oil on glass feel that some manufacturers try to over achieve with.
Where To Get One
You can buy Sherpa's directly from their website but my shopping on eBay yielded a slight discount from Cyber Space Pens. You can go through eBay or directly through Cyberspace's website same price. I went direct and figured I could save them some eBay fees.
Conclusion
Value? $35 for essentially a shell of a pen? I got a genuine Sharpie and Sherpa's very good writing rollerball refill in the box. I own three models so to me it's worth it, you'll have to decide for yourself. I've certainly spent more on pens that I don't find myself using near as much as my Sherpas. If you're a big Sharpie user or any of the pens that a Sherpa holds I think it's a really fun addition to your daily writing.
Remember: Write something nice……
Thanks for stopping by and if you enjoyed this post I would love to send you an email every time I have a new post. Click Here to Subscribe
Click here for some great deals on pens and ink I have for sale