I have not purchased a pen in quite a while. My definition of Quite a While in real calendars probably means about 3 months. I consumed many, and even composed, a lot of good Top 5 and Tier 1 type pen series posts but when I step back from admittedly my newest pen always making that list I end up with 3 pens that I truly love writing with. Here they are in no particular order.
Faber-Castell Ondoro Smoked Oak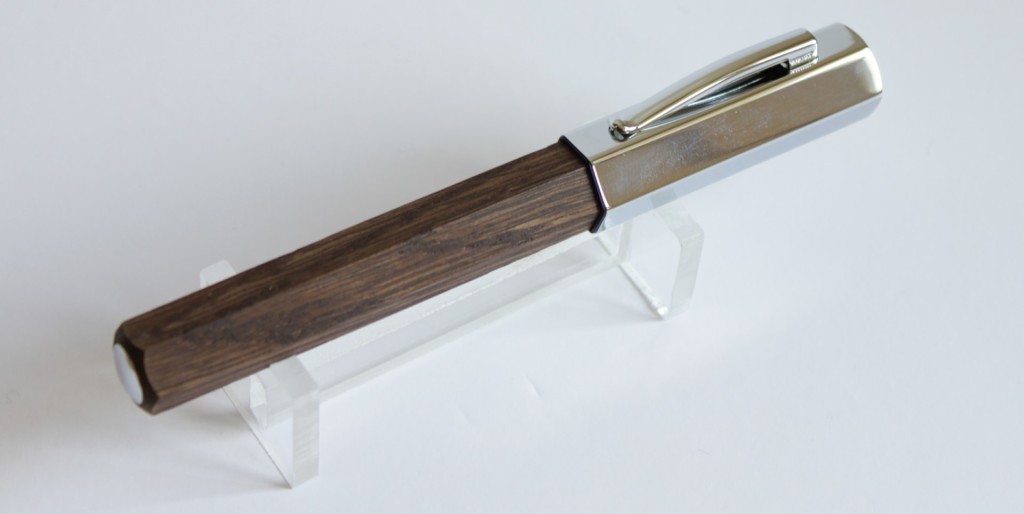 I think it's the wood body that does it for me on this one. The shape looks like it would be uncomfortable but it's not. When I close my eyes I still know what pen I have in my hand. I refill this pen more than any other pen I own, partly because I use it a lot and secondly it lays down a lot of broad nib ink.
Visconti Homo Sapien Bronze Age
There is something about putting hand lotion, or the suggested cold crème, on the body of a pen that really makes it personal. If some of you don't know cold crème is the magic formula for keeping the body of this pen black. The material this one is made from is lava from the Etna volcano. It's a very unique feel and combined with the excellent nib performance this one makes my list.
Pelikan M1000
I like big bodied pens and big nibs and this one rarely leaves my rotation. I think it's like an old fixed up car. Though this pen is not old by vintage standards, I have had a lot of work done to it before it reached its current state of adoration. It's a sweet writer and I love to see the big extension on that #8.
All of these make my Top 5, Tier 1 and best writing nibs list. It doesn't really matter what I'm writing, the ink color or even the paper I just enjoy using these pens. Maybe the name of this post should be The three pens I would want on a deserted island.
Do you have a pen you just really LOVE to use?
Remember: Write something nice……
Thanks for stopping by and if you enjoyed this post I would love to send you an email every time I have a new post. Click Here to Subscribe
Click here for some great deals on pens and ink I have for sale