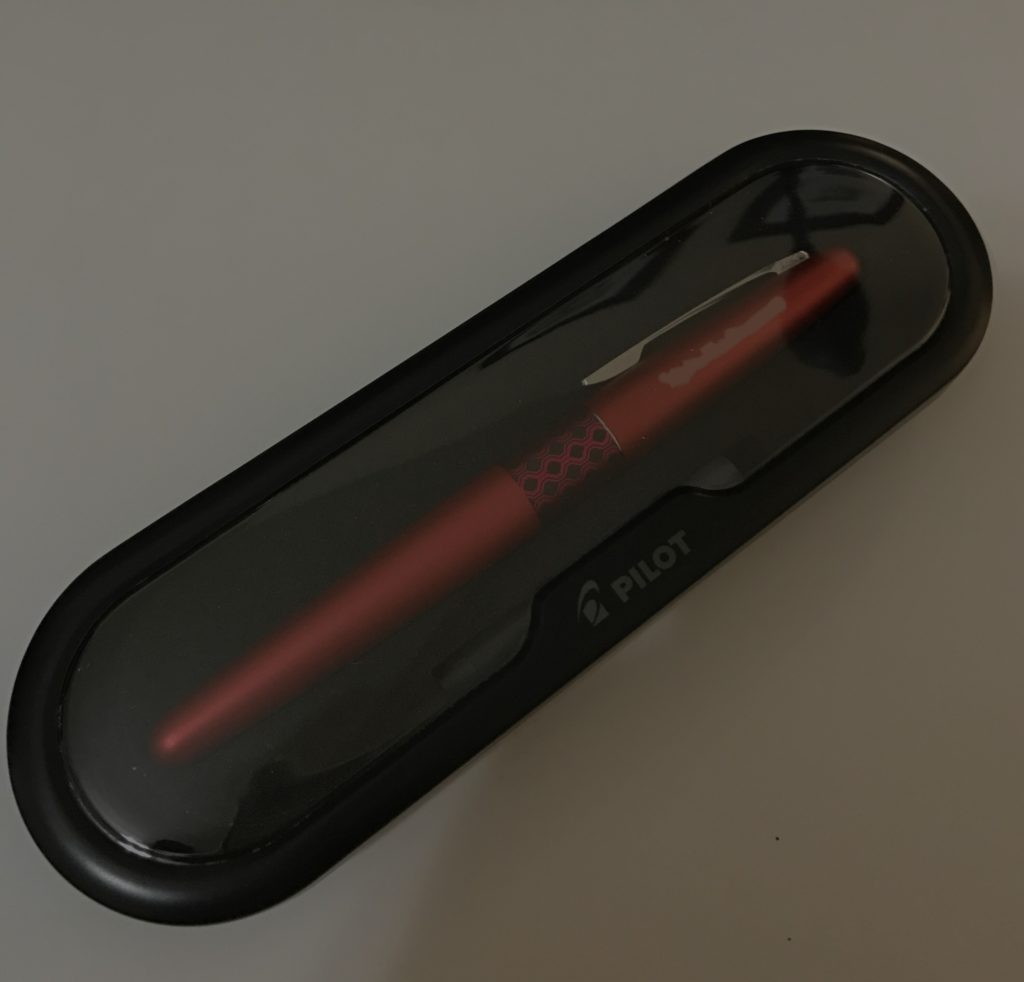 I have a psychological trait that has affected me most of my life. It has some positives but overall I don't think it's healthy for my pursuit of hobbies and enjoying things. The examples that come to mind:
I own pocket knives that I carry but have never cut anything with because I'm afraid of dulling the blade and I won't be able to duplicate the edge with a resharpening
I have owned cars that I did not drive due to the dread of work detailing them back to show car clean afterwards
I own firearms that I do not enjoy because of the dread of cleaning a complicated mechanism
I will not pry with a screwdriver or put a pipe on a wrench for that extra help for fear of damaging either tool
I am sure there are other examples but for some reason this trait has never bothered me with pens. I have written with every pen I own and carried them in a rotation from the first day I own them. My every day routine would not be considered hard use but they face the usual risks of dropping, being stolen etc during the course of my office and desk use. I enjoy all of them.
I do struggle with non-pen people casually asking to use one of my more expensive fountain pens and sadly this fear is replicated with my own children. It's the fear of a desk roll off, a drop, pulling on a threaded cap or other accident that could just as easily happen during my own use. I think it's related to me placing too high of value on things that can be replaced and subsequently are not enjoyed to their full potential by me and others.
I suspect my pre-teen son senses this and that may be the impetus behind him asking for his own fountain pen for Christmas. I was really excited about getting him pen engaged but on further reflection it motivates me to share my things a little more and reduce their status to just things. Santa spoiler alert: I purchased him a Pilot Metropolitan with his name printed on the cap. As a young boy that would have been a real treasure for me. I hope he sees it the same way, enjoys it and most importantly his over protective dad keeps his mouth shut about how it's being used by its young owner.
I would love to hear your approach in starting a young person down the stationery journey.
Remember: Write something nice……
Thanks for stopping by and if you enjoyed this post I would love to send you an email every time I have a new post. Click Here to Subscribe
Click here for some great deals on pens and ink I have for sale