Inks From Atlanta Tour Part 3. I am way late to the game on this one, the Robert Oster Fire & Ice. This is the first Robert Oster ink I have tried and it did not disappoint. I bought the first bottle I saw Friday when I arrived at the show as I mistakenly assumed supply and demand was not working in the buyers' favor. By Saturday night it was still selling all over the place so looks like supply has caught up.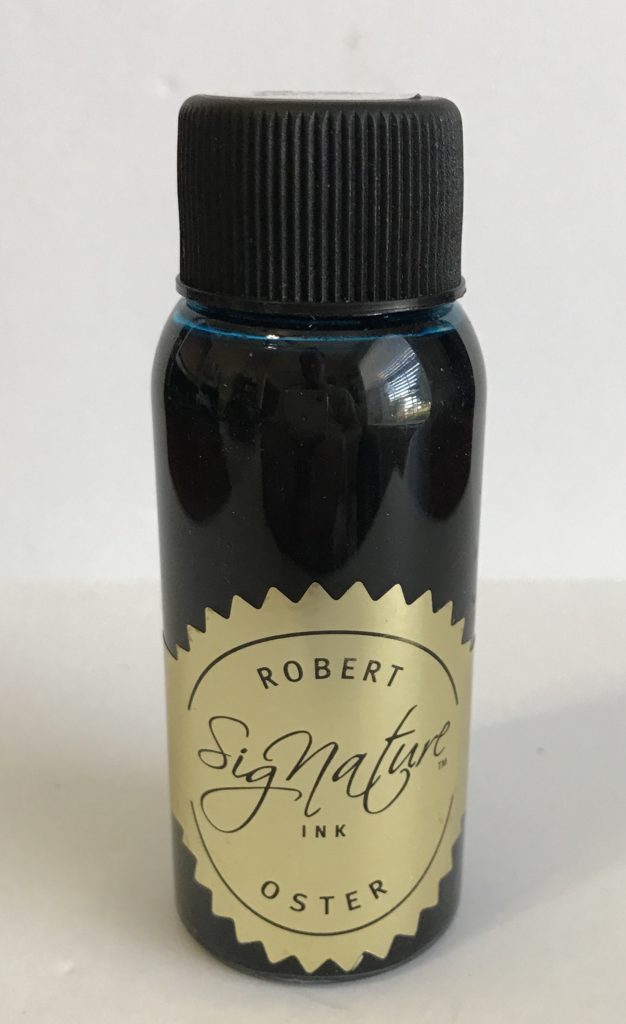 Price: $16 / 50 ml or $.32 per ml
Color Family: Blue
Bottle opening Diameter: 11/16"
Pen I Used: Kanilea Pen Co Kilauea with a Broad nib
Bottle
Robert Oster uses a small diameter bottle to hold 50 ml of ink. I would describe the container as utilitarian. Labeling is simple and clear and credit should be given to the Robert Oster camp for saving us money by not investing in more elaborate packaging. My preference is a bottle that is a little bigger in diameter for stability when I'm filling a pen with a stiff converter. My hands tend to make the pen jump around a little more than it should. Without a wide base there is more risk of an inky mess from a toppling bottle. That is in no way a reflection of the quality of the ink or the packaging, just a preference. The good part of this style is you can draw more ink out of the bottle without having to resort to syringe extraction for the last remnants.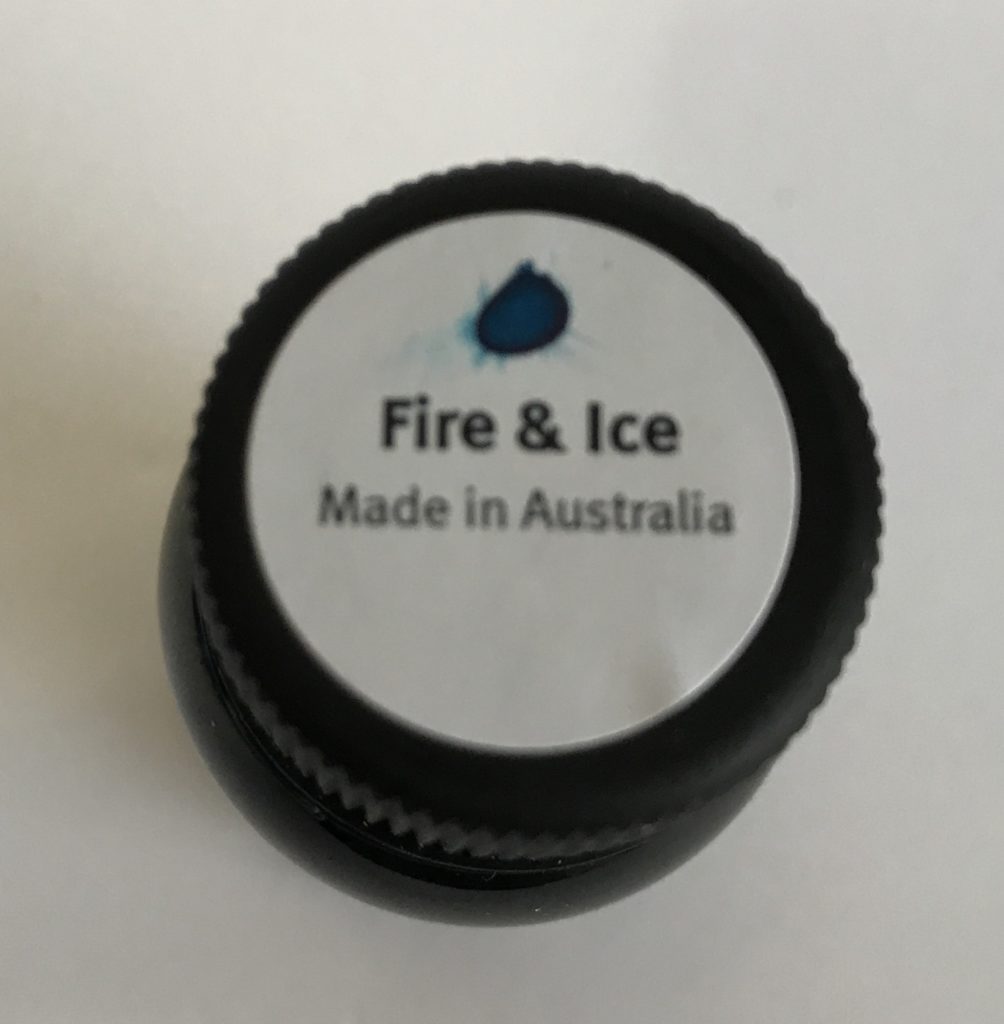 Sheen & Shading
The blue is bright and vibrant. A strong color family resemblance to blue is an easy ID. Some have considered it a turquoise but I think it's a bit darker than a traditional
turquoise.
Shading is prominent with my broad nib giving consistent gradual shading from dark to light, on some paper you get no defined color cut off points in the ink line. I like this gradual shading because the sharp cut off of color sometimes looks like a pen is running out of ink, again a lot of personal preference there.
Speaking of running out of the ink here is a shot of my pen running dry unintentionally but I was pretty surprised at the second tone sheen looks red in person. I never saw that coming. With a full fill I see nothing but blue.
I have several other blue inks that I like but you are probably better served with the two excellent ink side by side tools here than any comparison I could provide.
Conclusion
I'm sure there will be more Robert Oster ink in my future. I like how it performs, the color is beautiful and I can sound really cool when I tell people I only use ink that is imported from Australia. Seriously though, good ink and I'm glad I picked up a bottle.
Writing Samples
Remember: Write something nice……
Thanks for stopping by and if you enjoyed this post I would love to send you an email every time I have a new post. Click Here to Subscribe
Click here for some great deals on pens and ink I have for sale