I have fallen hopelessly in love with shimmer inks. To heck with pen maintenance and clogged feeds with hail size pieces of gold, this stuff makes my writing come off the page. Ok not a single non-pen person has said anything about it when looking at the output but I've enjoyed the surprises when it dries on some paper as the gold flake can really pop out.
My favorite has been the Diamine Shimmer Cocoa so I decided my next bottle would be from the same family in the Purple Pazzazz variant. I was not disappointed with the behavior and output of the ink.
Diamine Shimmering Purple Pazzazz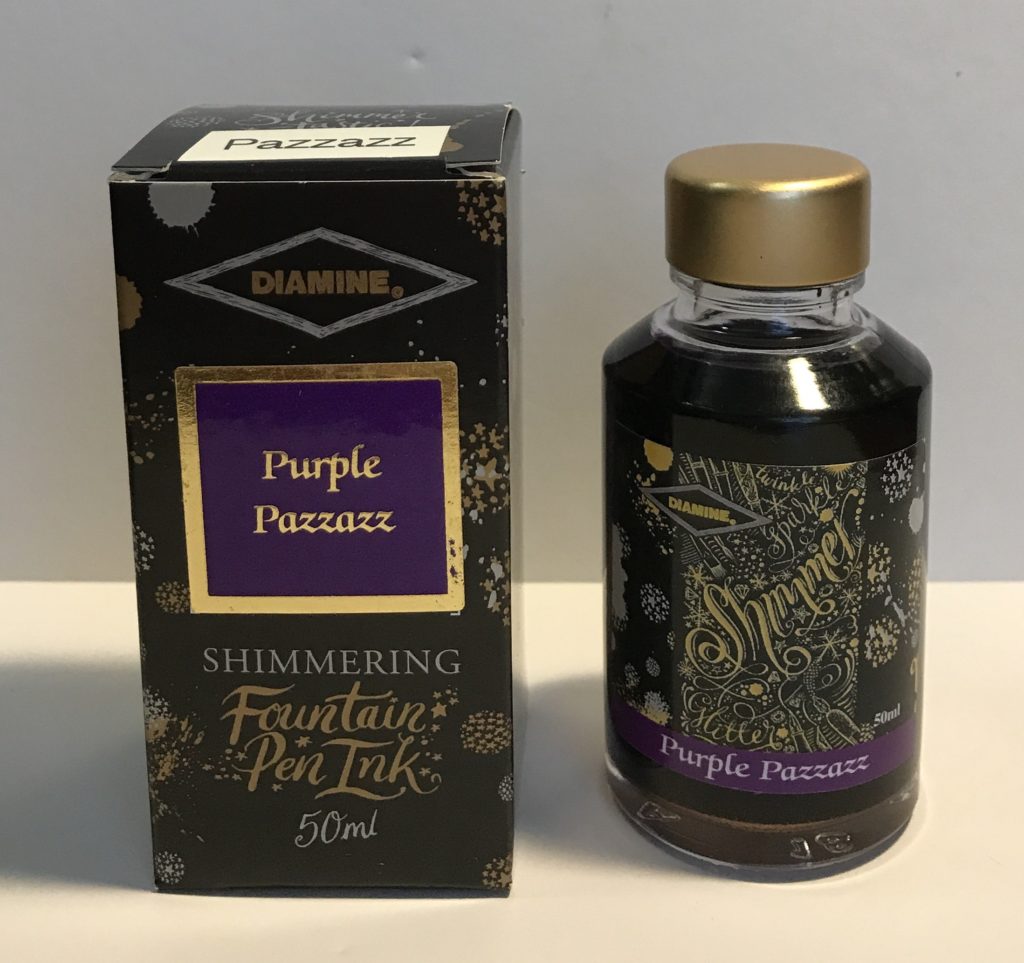 Price: $20 for 50 ml or $.40 per ml
Color Family: Purple
Bottle opening Diameter: 5/8" which is more than sufficient for dipping any nib that I tried
Pen I Used: Carolina Pen Company Charleston with a steel broad nib
Bottle
Glass, round and plain with a deep profile for making it easy to get the most ink out of the bottle. Nothing really to save here or display worthy. All the money went into the ink which is fine with me. Fine with me.
Sheen & Shading
The signature of shimmer inks is the sheen and Purple Pazzazz does not disappoint. Best seen on the Col-R-Ring sample here.
I was using a wet broad nib so maybe not a characteristic of the ink but it goes on really wet so you won't see the true character of what you've written until it dries. I kind of liked the surprise factor.
Conclusion
I love the ink and though I can't consistently replicate the extreme gold sheen at will I smile when it happens. I have gone through 3 refills already. Oh and ink spiders are fun as well: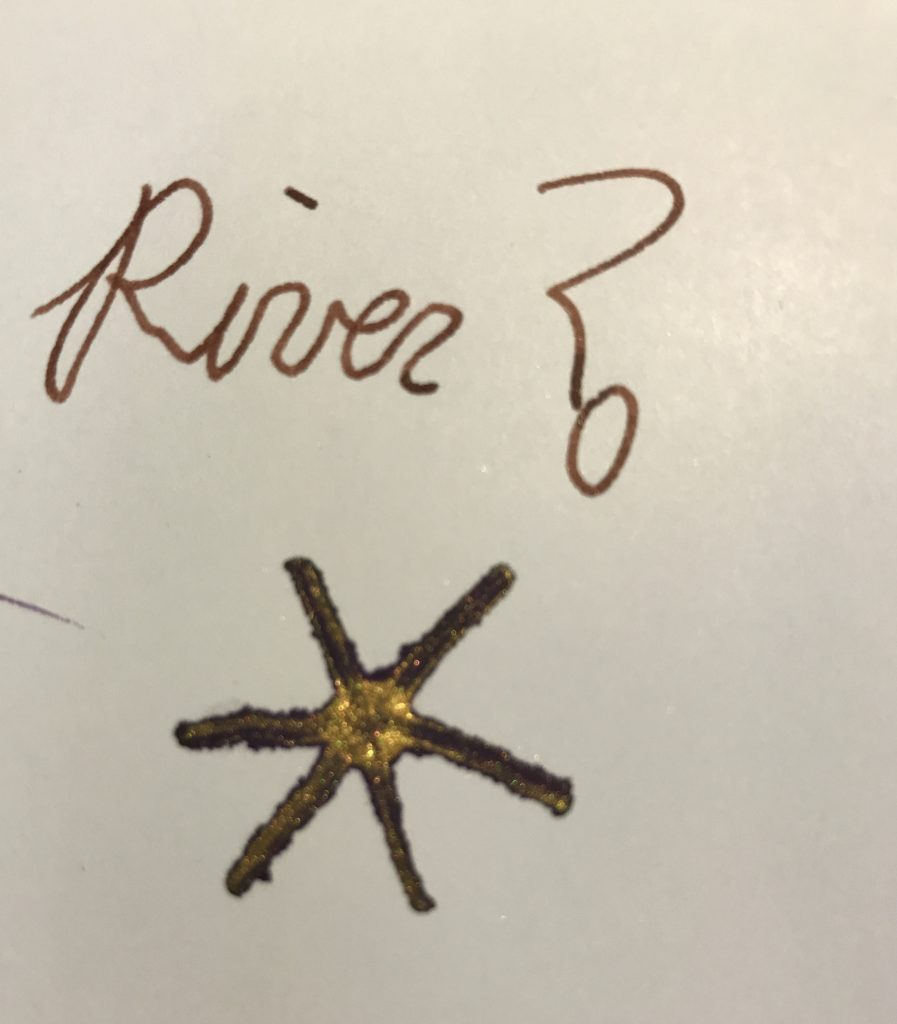 Writing Samples
Remember: Write something nice……
Thanks for stopping by and if you enjoyed this post I would love to send you an email every time I have a new post. Click Here to Subscribe
Click here for some great deals on pens and ink I have for sale