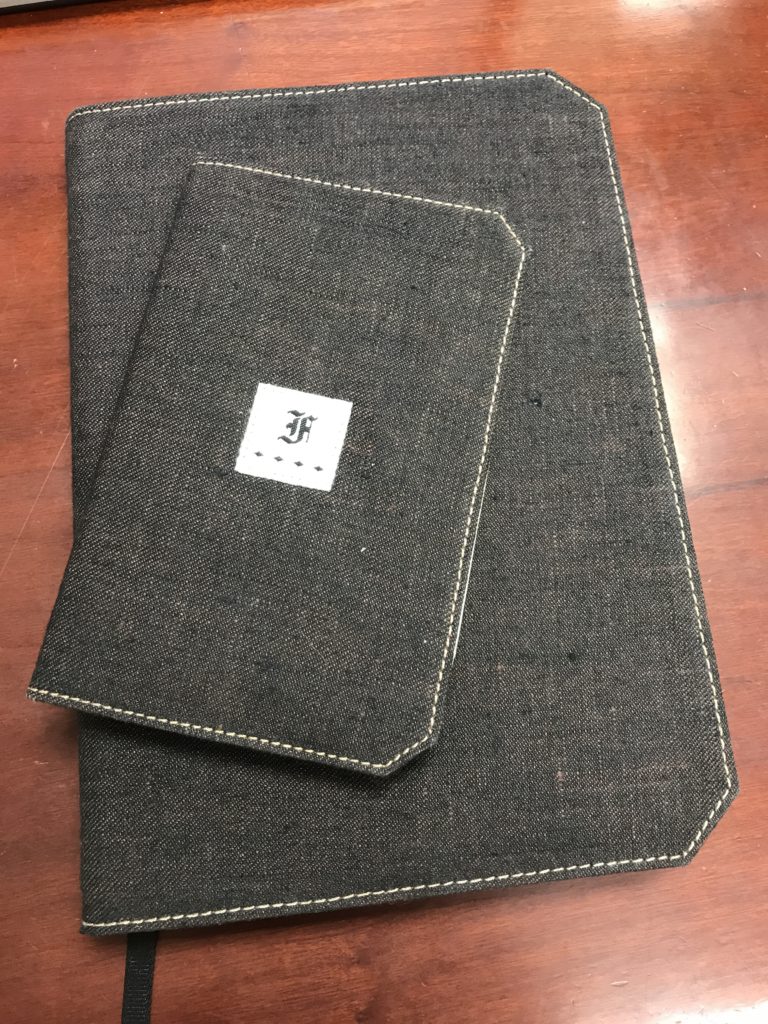 For a guy who can barely match his socks, much less his belt and shoes, Franklin-Christoph has really elevated my style the last couple of months with a pair of matching notebook covers.
They carry a great product line catering to our hobby. Pens, pen cases, paper, notebooks and notebook covers. I have several of their exceptional quality pen cases and one of their pens. At my last pen show I had nearly filled my daily journal and was set on buying a new A5 journal. I don't like to get too many extra journals in stock and it gives me a chance to always try something new. I wiggled my way up to the FC table and picked up one of their journals that I didn't realize was wrapped in one of their own journal covers. I was impressed with the journal and the cover so I picked up one of each. I got back to the room that afternoon and after looking over my purchases I really liked the cover so I went back downstairs and got the matching pocket notebook cover. They call it their Linen Brown Fabric Notebook Covers.
The material is a thin fabric with good weave texture for grip and just enough stiffness. The notebook stays open and doesn't require an extra hand like some of the thick leather covers I have used. Thin and protective without being bulky.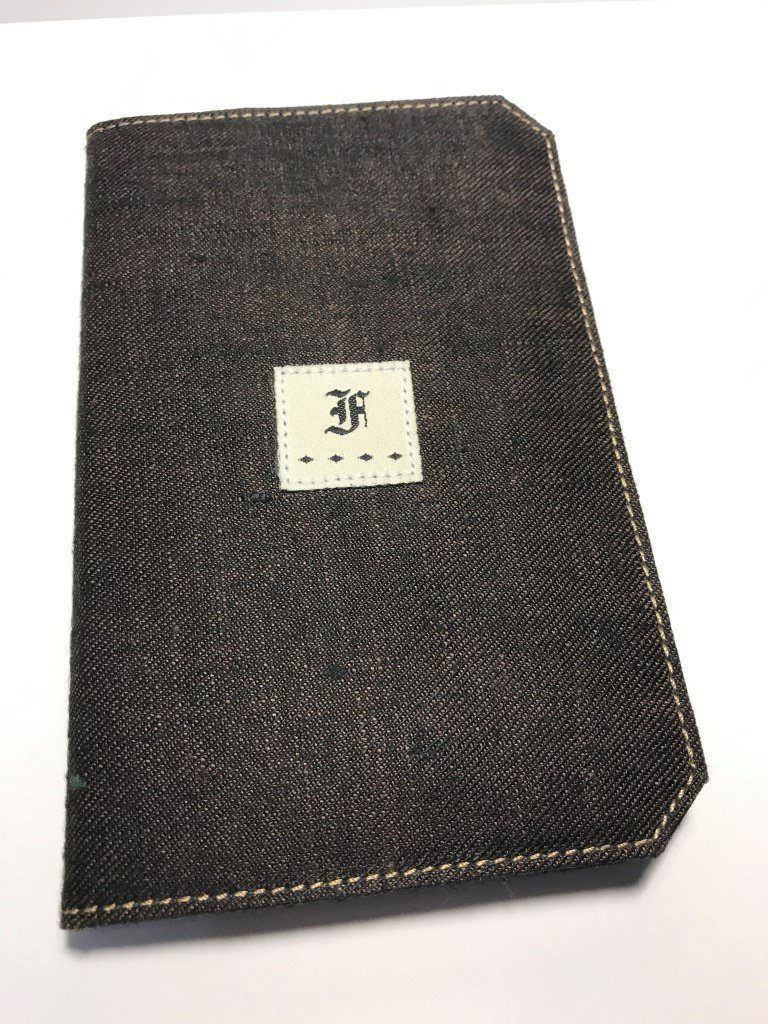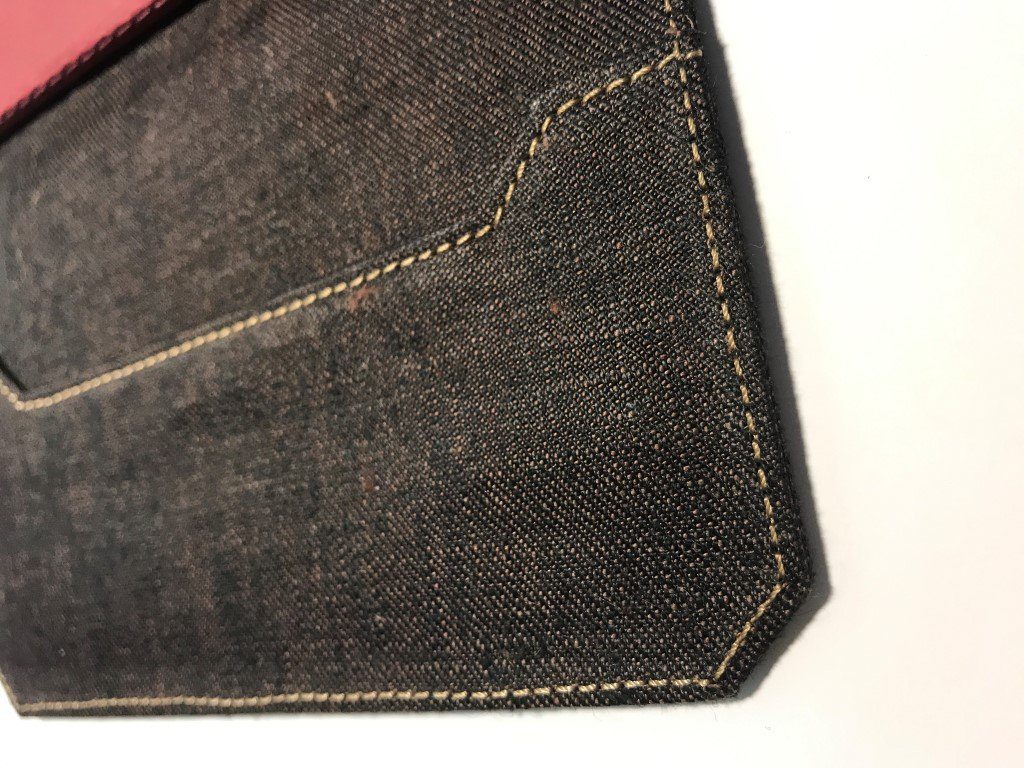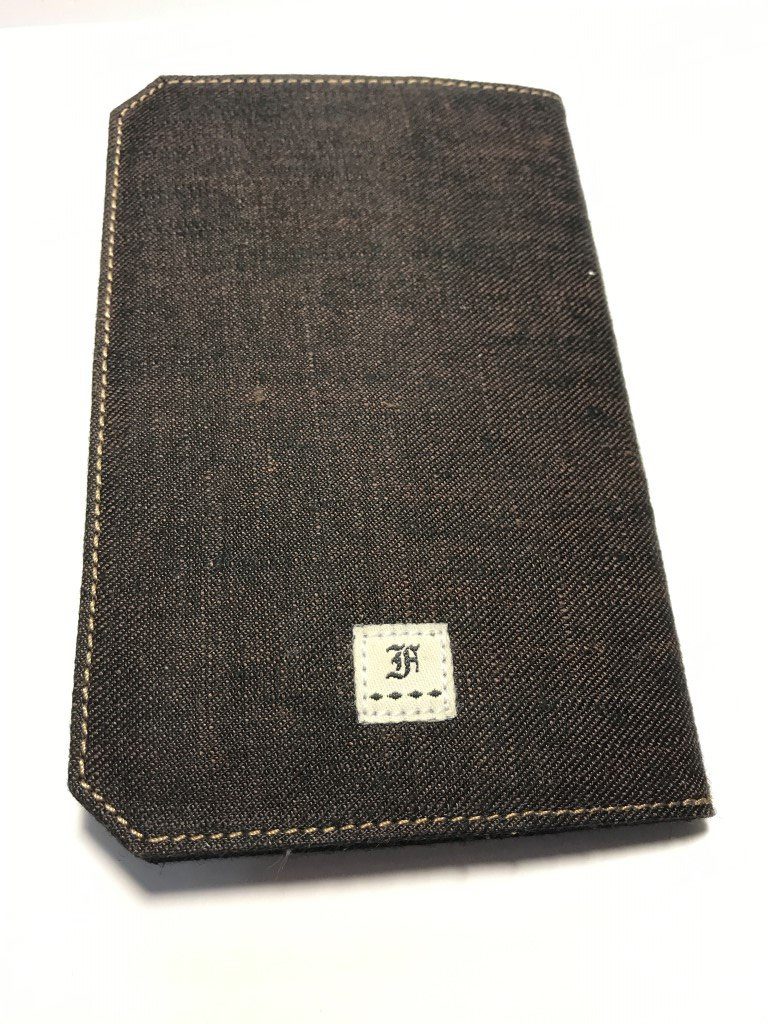 The pocket notebook version has a 1" x 1" Franklin-Christoph patch on the front cover and a smaller version of the same patch at the bottom of the back cover. The front patch is a good reference point for my eyes, picking up the notebook I will always know what the front is. Sounds simple but it helps me when I'm trying to jot down a quick note. The cover has notched corners and stitching in contrasting beige. A really great looking cover to me. They run $20.
Inside pockets are notched and with a slight over sizing of the pocket. A standard 5 ½" notebook change is quick and easy. It's the little things that make this cover a joy.
Similar in look and construction with a little different pocket design on the inside. I think the material is a little bit thicker on the A5 size but nothing that makes it bulky. FC logo patch is a black vinyl or leather variation at the bottom of the back cover. My perfect cover would do the same as on the pocket version with some type of logo patch on the front as an easy visual but that's a real nit-pick, I'm spoiled by the pocket version. At $34.50 a quality product at a good price.
Conclusion
After several months both covers have held up well and I normally change my covers up just for a spice in my everyday routine the Franklin-Christophs have worked so well they have become a staple. Thin, light and durable showing no signs of wear or dirt. Love them!
Additionally the A5 journal that Franklin-Christoph calls the Firma Flex Journal has been a wonderful insert and by itself has a beautiful cover that I was tempted not to cover up. That may be a later review.
Remember: Write something nice……
Thanks for stopping by and if you enjoyed this post I would love to send you an email every time I have a new post. Click Here to Subscribe
Click here for some great deals on pens and ink I have for sale