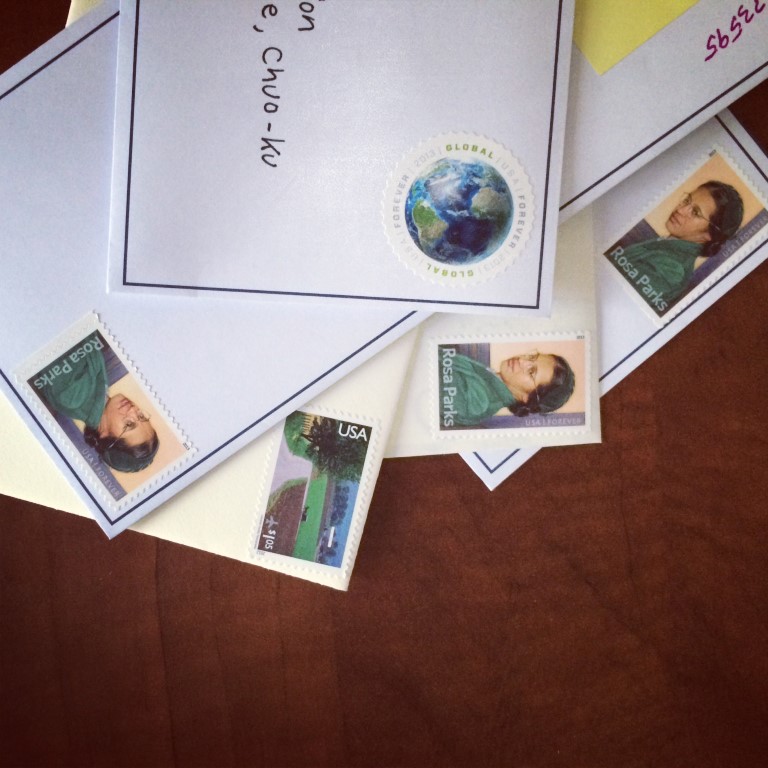 I enjoy writing letters. Most of my musings are short 1 pagers that don't reveal any federal crimes I have committed or deep thoughts but they are from my heart.  I hope they bring joy to the recipient as they bring joy to me. InCoWriMo is a way to challenge yourself to write. The acronym stands for International Correspondence Writing Month. I have been guilty of maybe not complying 100% to the international portion but I am getting stamps moving down the highways.  2017 brought me challenges and a year ago I just didn't feel up to it.  2018 I am ready and loaded.
It starts today, February 1. If you're reading this a few days into February not to worry you can get started anytime and I'll let you in on a little secret. Nobody is keeping score, really.  Write to those that you've written to before. Write to a country you have never written to before and see how far that stamp can go. In today's society sometimes people are not as willing to share personal addresses but there are enough PO boxes out there and with the trust we have built relationships on that will help you get a letter in somebody's mailbox.  If you struggle with WHO to write to then head on over to the InCoWriMo website . It's chock full of willing recipients.  WHAT to write?  Tell them about your pen ventures, tell them about your day, your week. Generally the protocol is to keep it positive and an enjoyment for the recipient. Some people use this time to build pen pal relationships, it can work if that's your thing. You don't need fancy paper, envelopes or expensive fountain pens. The recipient will be focused on the message and the joy that somebody,  YOU!,  took the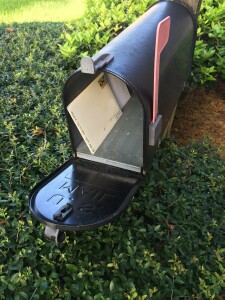 time to write and spread some cheer.
I'll be checking back in around the middle of the month to brag or cry about how I'm doing. So far I haven't missed a day in my Hobonichi in 2018 so stationery wise, 2018 has been met with some stationery success, I'm hoping for the same here with 28 letters. I have cheated a little bit with 3 letters in the can on standby for busy days.
Even if you don't write every day this month, pick up a pen, any pen and any paper and spread some joy. It's the best value for $.50 you will find.
Oh and hello to my BUJO'ing colleague in Atlanta, thanks for stopping by for a read, you make the work place better. Expect a letter.
Remember: Write something nice……
Thanks for stopping by and if you enjoyed this post I would love to send you an email every time I have a new post. Click Here to Subscribe
Click here for some great deals on pens and ink I have for sale