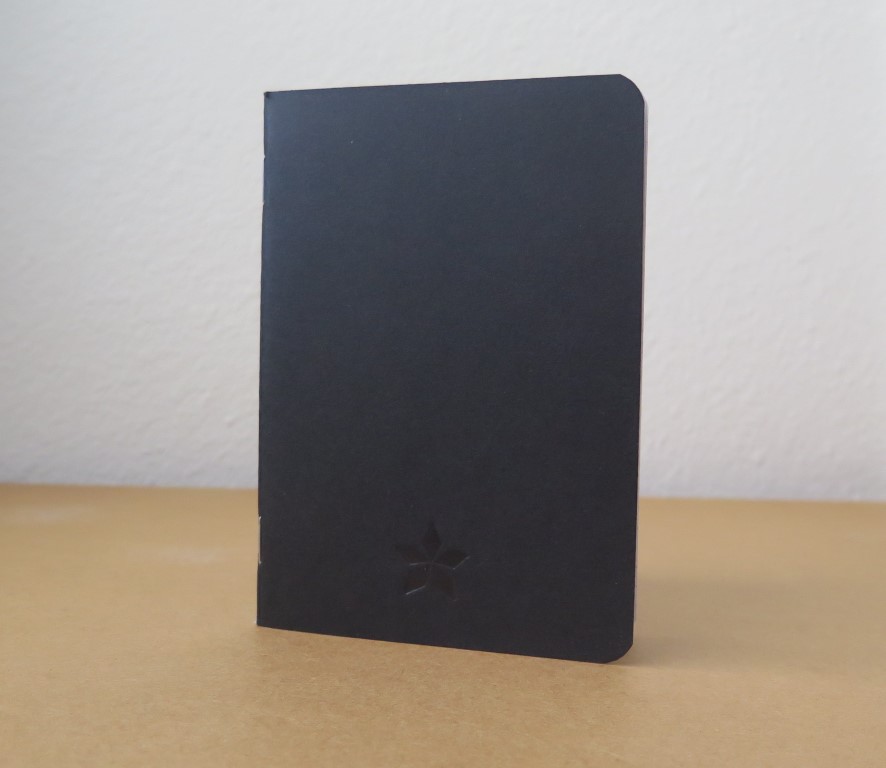 The pocket notebook appears to me, like a simple engineering product. I'm sure there is more to it than I know. Just by the brands that have passed under my nibs, ballpoints and gels I have enjoyed many well thought out features. Some of these features help us gravitate to one brand or the other. The latest to pass over my desk is from the team over at Darkstar Collection in the UK.
Darkstar's contribution to our community comes in two formats, Pocket Notebooks and a larger Adventure Notebook. I am even seeing some rumors and IG spy photos of a hard cover.
100GSM paper
Flexible covers available in yellow, black, orange and red
Printing available in Grid, Crosshair, Dot Grid and Lined at 5 mm ruling
Price: $9.22 US / Pack
Pocket Notebooks
– 4 x 5 ½"
– Pack of 3
– 54 pages
Adventure Notebooks
– 5 ¾ x 7 7/8"
– Pack of 2
– 72 pages
Overall Construction Fit & Finish
The version I tried out was the lined black pocket notebook. Packaging is minimal with a branding description band for point of sale. A foiled Darkstar logo is inconspicuous on the front cover which helps me orient the notebook quickly when I'm picking it up. Page one is an owner's page and 2 staples hold it all together.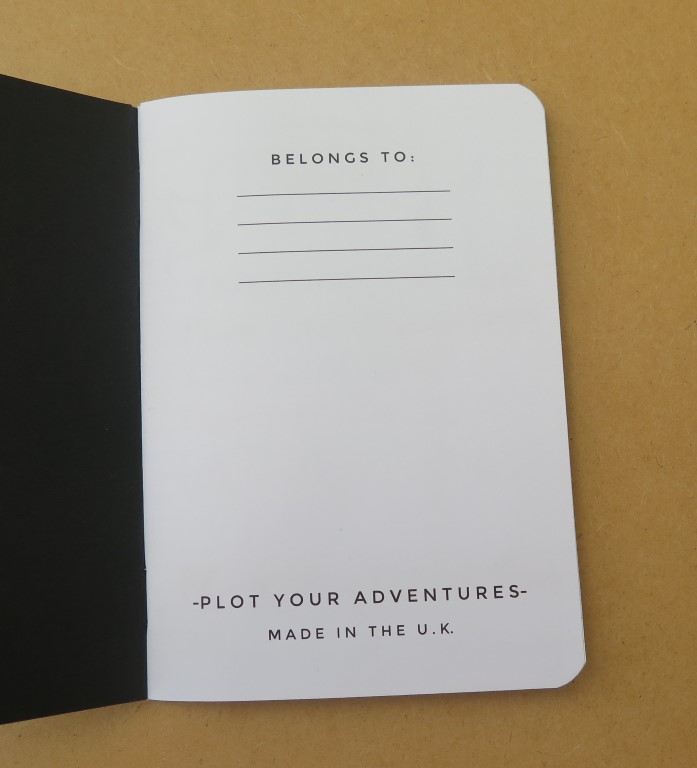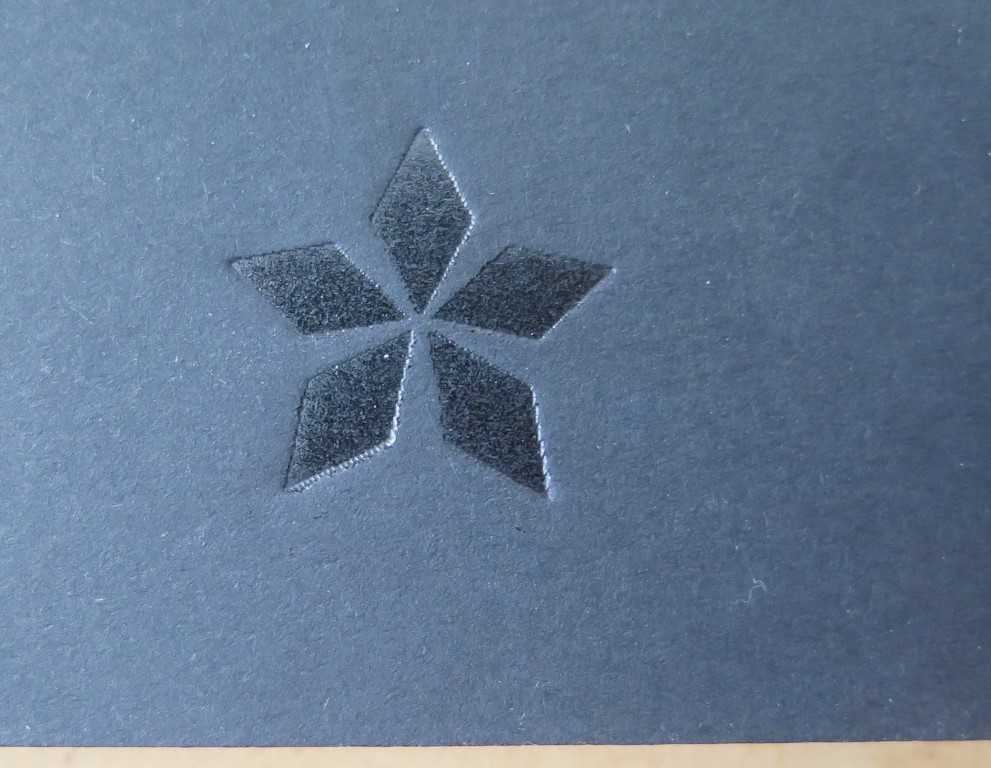 Paper and covers are cut well and clean with flawless rounded corners. The cover seems heavy enough and after a couple weeks in and out of my pocket it has held up well. I'm sure one would fill the pages before wearing anything out.
The printing is straight and fully flooded all the way to the edges. The lines appear to be a greenish gray. The lines stay out of the way but still guide my writing. Looking at it under a loupe it's two lines of dashes right next to each other with the squares alternating in a checkerboard pattern. It's a good look that works and a small detail that harkens to my opening paragraph and proving I really don't have a clue what it takes to design a good pocket notebook.
Paper
At 100GSM the paper works great with any pen I use in pocket notebooks. From my broad wet Ondoro, to my gels that I usually have with me on the go and I even threw in an Faber-Castell Pitt Artist Brush pen and it worked great. Impressive.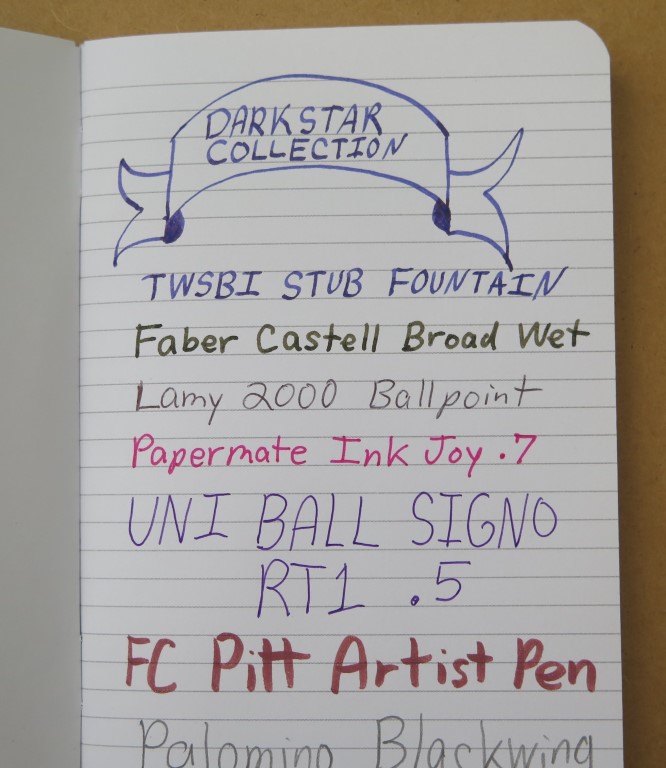 No feathering, no bleed-through and if you look hard you can see some faint ghosting from the broader lines but I wouldn't hesitate at all to use both sides of the page.
Drying time is good at 6-8 seconds with a wet broad fountain pen. The writing is smooth but with this dry time performance I suspect this is not a coated paper.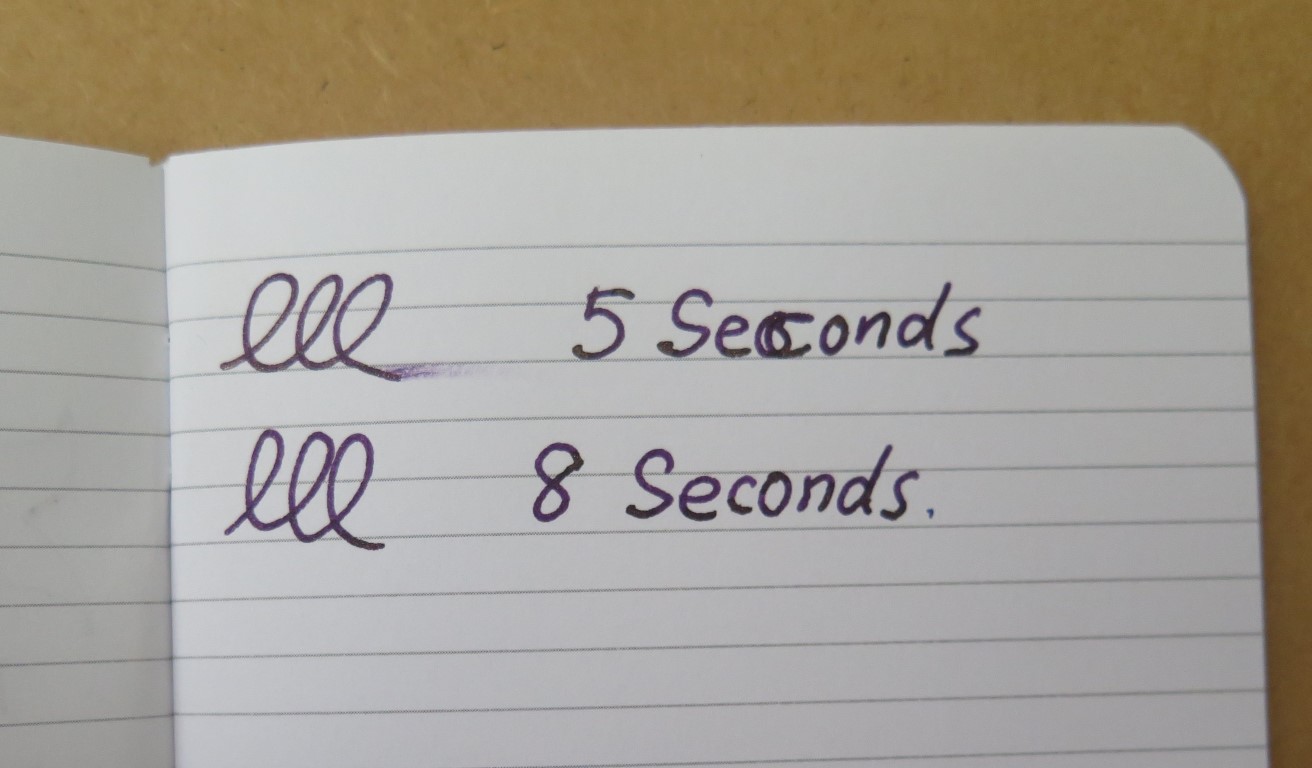 Darkstar Ink
This is cool. Darkstar has teamed up with Robert Oster, who is on a big popularity run right now with their ink colors. Both companies collaborated on a Blue-Back ink shade they call, of course, Darkstar Blue. I love the other RO inks I have so this just got added to my want list. Robert Oster Darkstar Blue Ink.
Conclusion
Darkstar offers a great selection of configurations for your small notebook needs. 4 printing options, 4 colors and 2 sizes. There are even some special editions they call Shine Stars. I wouldn't change a thing about the basics of the notebook. The 100 gsm paper is wonderful and the covers are tough. If I could reach for more I would offer three suggestions to Darkstar:
A blank page option
A wider rule lined option
A blue cover that matches their signature ink
If implemented, none of these things make the Darkstar a better notebook, they already hit that out of the park. These would only broaden their market appeal but I understand adding a new sku is expensive and only Darkstar can determine if the cost makes sense.
Thanks again to Craig and the Darkstar team for sending these over, I am enjoying them.
The Gentleman Stationer had some good things to say about the Darkstar as well. Check out his comments here.
Remember: Write something nice……
Thanks for stopping by and if you enjoyed this post I would love to send you an email every time I have a new post. Click Here to Subscribe
Click here for some great deals on pens and ink I have for sale