I'm always in search of new homes for pens and inks that I find in my collection that I just don't reach for any more for one reason or another. There is nothing wrong with them I just think they deserve a new home. Many of you know the drill, clear some room, generate a few dollars and buy more pens and ink! I'll offer a full refund if you don't like it after you receive if you pay the shipping to return the item. Prices are negotiable if you're interested in more than 1 item.  All of the ink is close to 3/4 full or more.
Please forward your interest with the email link in each item description.
The prices for the ink just cover my shipping. All prices include shipping to the continental US.
Cross Apogee
Steel Blue
18K Gold Med Nib
Tuned by Danny Fudge
Includes converter
$110
Email
Paypal $110.00 to: bob@mcconnellsweb.com
Ship to US Only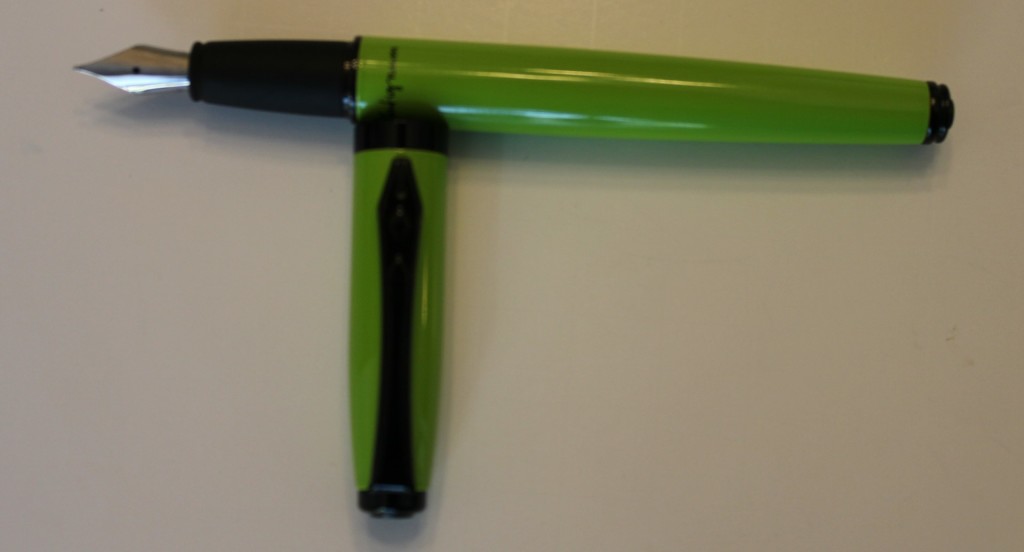 Platignum Studio
Lime Green
Ground By Mark Bacas to an XXF
$25
Email
Paypal $25.00 to: bob@mcconnellsweb.com
Ship to US Only