I love when I hear about a new pen company that is coming on to the scene or has been established and I just learned about them. The pens come with no perceived opinion like "I know what model A is like so I bet model B will be similar and I can expect this or that". A new brand to me has produced a nice surprise. Zenzoi recently contacted me about trying out one of their fountain pens. My visit to Zenzoi.com had my opinion positioning them as more of a gift company than a pen focused company but I tried not to pre-judge what was coming in the mail.
Mail call was in a few days. I have had an affinity to wood pens lately so I really liked the bamboo wood construction of my review sample. Here is the link to the pen on their site. The bamboo was finished nicely and the wood grain accented the overall look of the pen well. Some wood pens are over finished with shellac and varnish almost giving a slick feel. Zenzoi lets the feel and beauty of the wood come through. The gold trim had some black accents and the section was black plastic. It is an attractive pen. The other design touch I really liked were the rounded ends of the pen made out of the same bamboo wood. Usually this are plastics or metal finials.

Material: Bamboo Wood
Nib: Two Tone Genius Iridium Germany
Length Capped: 5 ¾"
Cap Length: 2 5/8"
Length Uncapped: 4 7/8"
Length Posted: 6 5/8"
Cap Diameter: 33/64"
Body Diameter: 15/32"
Weight: 25.9g
Street Price: $40
I would consider the Zenzoi on the small side of sizing. That's really a personal preference on what one prefers but it had no bearing on the writing performance. With some plastic parts like the section this gives the pen a very light feel and at under 26g it is light. If the length and diameter suit you this could easily be an all-day writer.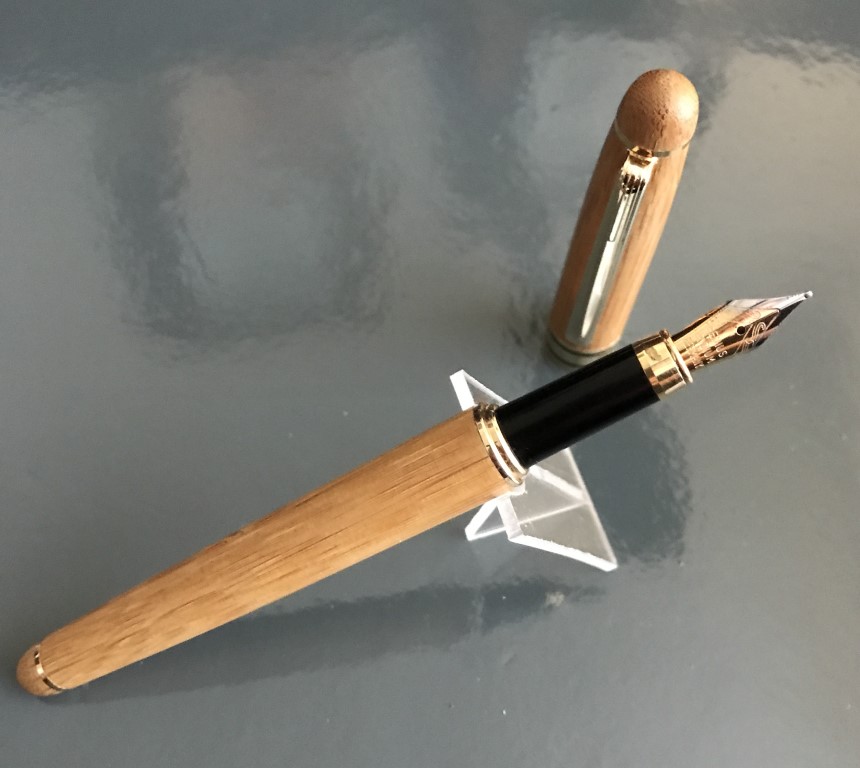 Packaging
Zenzoi chose a matching bamboo wood clam shell box for the pen. The box is a great choice for a gift giving experience but other than that it adds nothing to the writing experience. Your opinion may differ as to whether it's worth whatever amount it adds to the cost of the pen.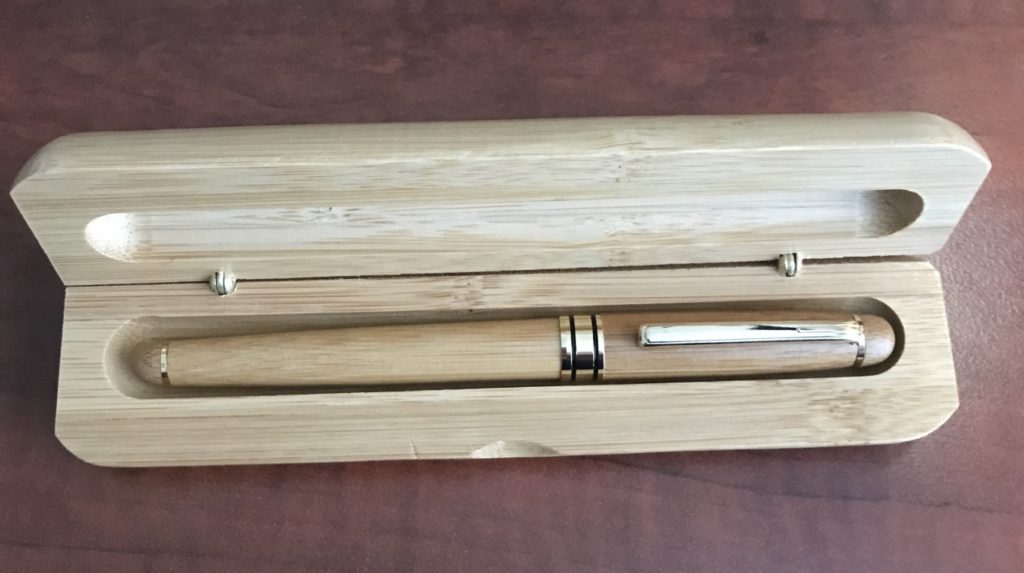 Cap
The cap is a snap on style with a definitive click. The clip is a tight stamped style and serves its purpose without fuss or attention needed.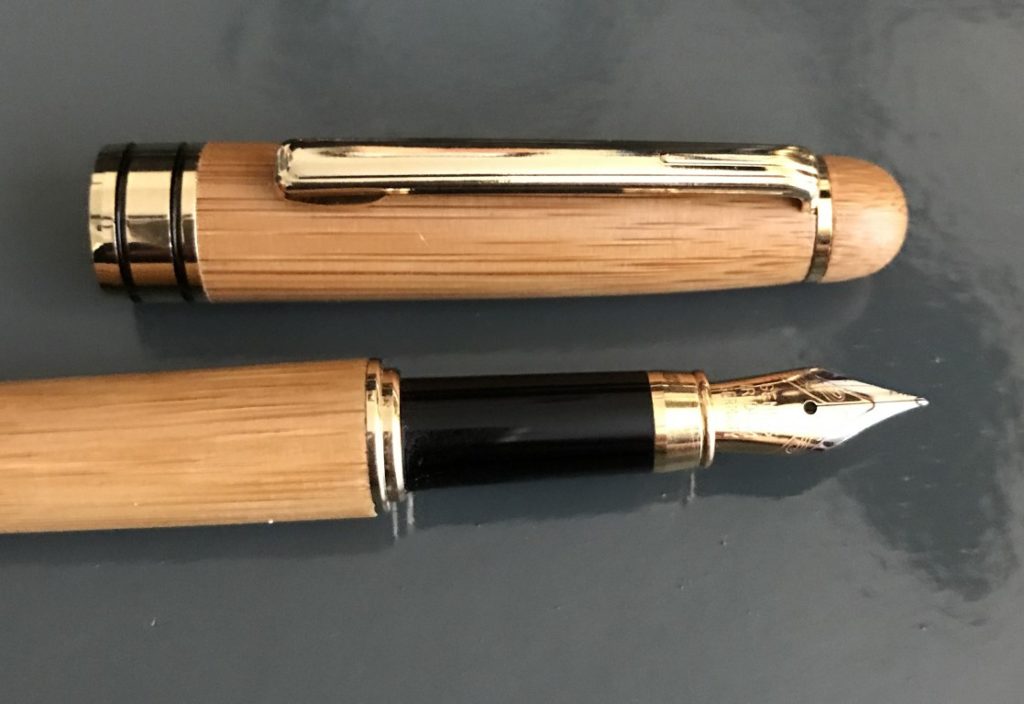 Filling System
The Bamboo came with a converter similar to those I have used in other pens. It doesn't hold a lot of ink but it does the job, is easy to clean and doesn't leak.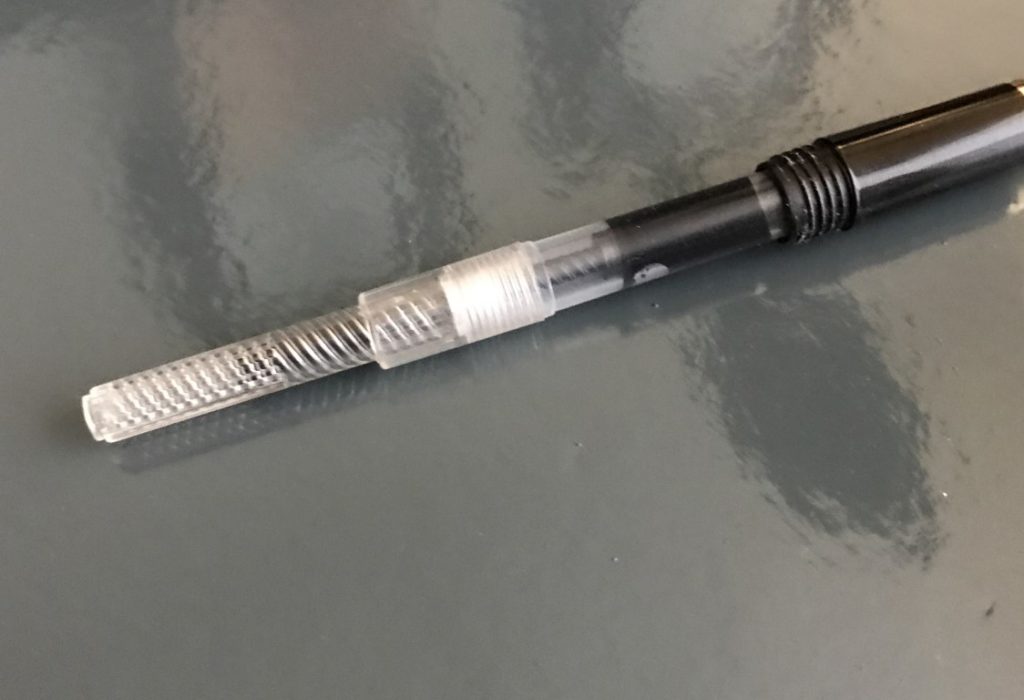 Nib
The nib is a two tone affair stamped with Genius Iridium Germany. I'll assume that means made in Germany. Quality out of the box was impressive. The out of the box writing experience was as good as any pen I have purchased. Smoothness and flow were excellent and I had no hard starts at all. I intentionally laid the pen down uncapped for a few minutes and it started right back up with no hesitation. It could easily be a daily workhorse pen.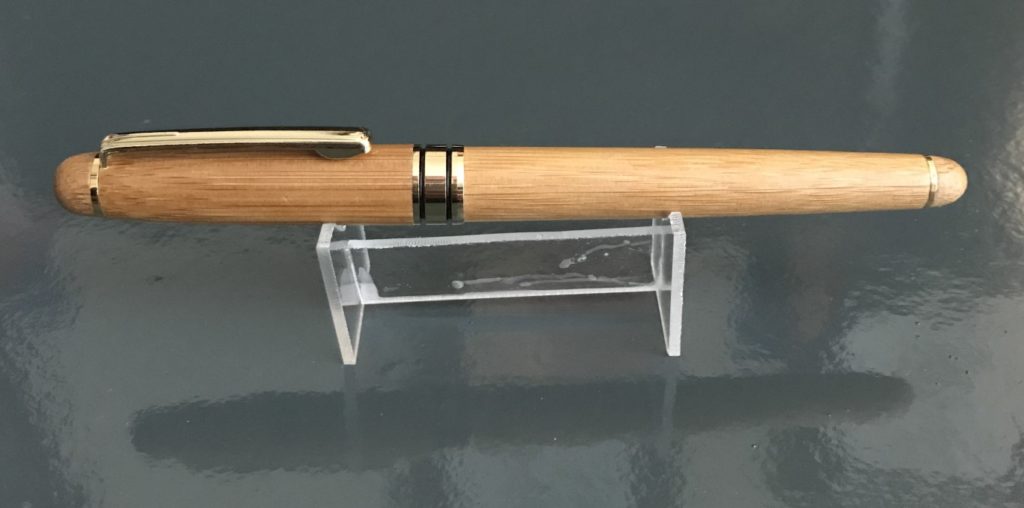 Conclusion
This pen delivered more than I expected. At $40 you will probably have to really like the uniqueness of the Bamboo and/or the investment Zenzoi has put in the very nice packaging as a gift purchase. The nib wrote very well, it comes with a converter and I'm sure any new fountain pen user would get a positive first experience with the Bamboo as a gift.
Thanks to Zenzoi for sending this one over and when you get time go give them a look at www.zenzoi.com
Remember: Write something nice……
Thanks for stopping by and if you enjoyed this post I would love to send you an email every time I have a new post. Click Here to Subscribe
Click here for some great deals on pens and ink I have for sale