I have never really thought about how long ink has been around. I figured a long time but 340+ years was a bit of a shock when I read the promotional literature on a brand new collection from Herbin. With the introduction of this new ink comes a few changes for the company. Formally known as J. Herbin they are going back to their roots as just the Herbin company. In 1670 founder, Jacques Herbin, was a sailor traveling through India supplying sellers in Paris the ingredients for the manufacture of waxes and inks. The company continued to prosper and in 1798 they embraced the introduction of the steel nib dip pens that was replacing quill pens for writing.
To commemorate this pivotal year for us pen nuts Herbin has introduced their first ink in the Herbin 1798 Collection. Exaclair, the exclusive distributor for Herbin in the US, gave me an opportunity for a first look at it. A beautiful purple with silver sheen called Amethyste de l'Oural or Amethyst of the Ural Mountains. The 1798 Collection is an additional collection for the company and the 1670 Collection will still be available.
$26 / 50 ml or $.52 / ml
Color Family: Purple
Bottle opening Diameter: 13/16" plenty large enough for any nib
Pen I Used: Wet writing medium nib in a Pelikan M1000
Bottle
It's beautiful, it's from Paris, and it has its own wax seal. Definitely one from the looker department. With a wide square stance this one is a safe fill even for shaky hands. I like that. I like the cap too, it has somewhat of a grippy texture to it.
Sheen & Shading
The silver sheen is prominent, it takes a little more light angling than some of the gold sheening inks but when it comes out its striking. I think the silver is a better fit for a purple base than a gold would be, but that's a personal preference only. The shading is faint with my wet writer. Lighter shade at the top of my stroke to just a little bit darker at the bottom. Maybe it would be more pronounced with a drier nib. Sheen is the strength here and the silver specks is what gives this ink the character. Here is an ink spider that shows the character.
Conclusion
I enjoyed the ink and if you're a Herbin fan or purple ink enthusiast this is a good add to your collection. Thanks to Karen and Sunny over at Exaclair for sending it over. Look for Amethyste De l'orul at your favorite retailer soon.
Writing Samples
HP Premium Choice Laser 32 lb 98 Brightness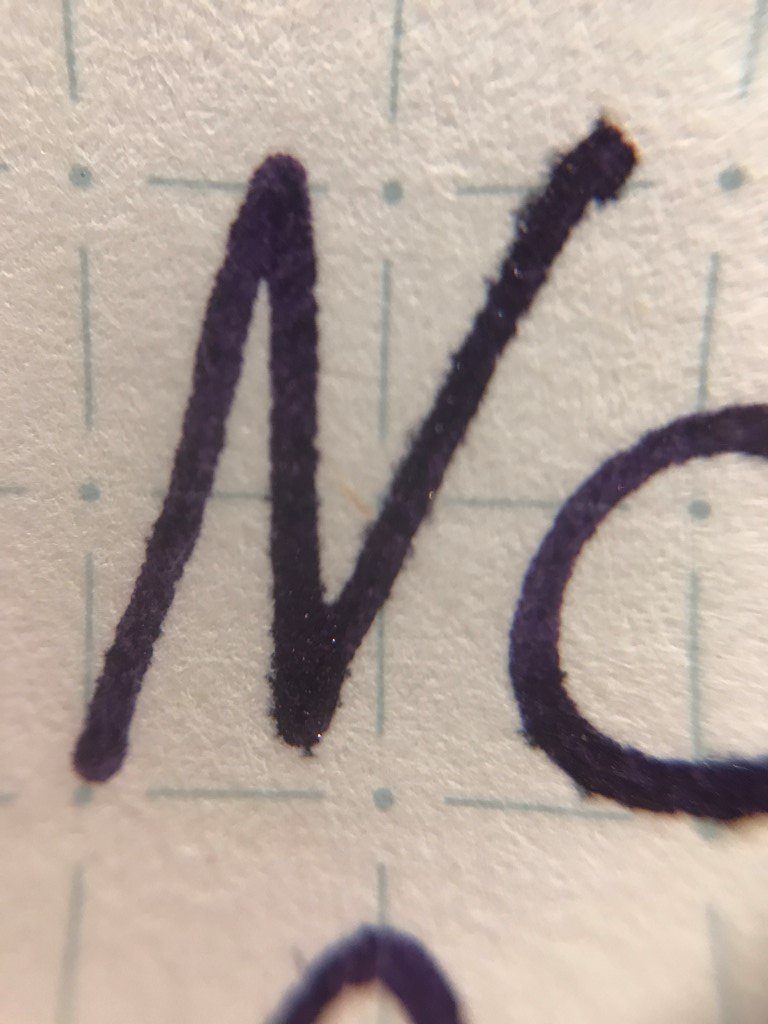 Big Box Store Copy Paper
Crown Mill Pure Cotton 100 gsm
Tomoe River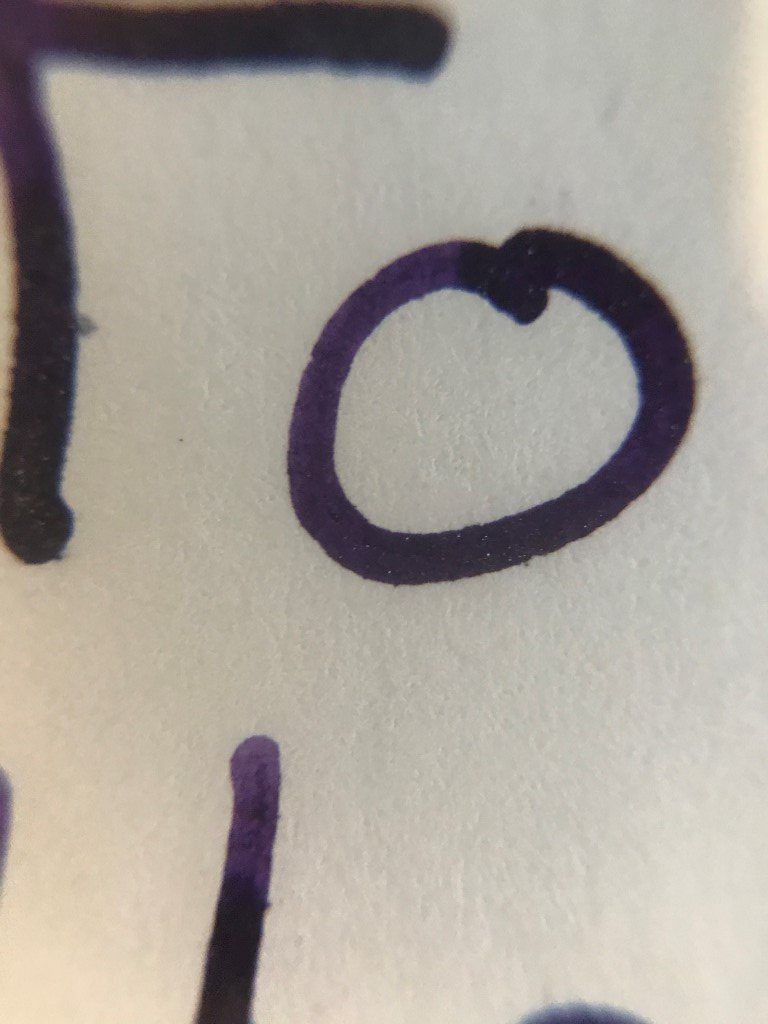 Clairfontaine
Remember: Write something nice……
Thanks for stopping by and if you enjoyed this post I would love to send you an email every time I have a new post. Click Here to Subscribe
Click here for some great deals on pens and ink I have for sale