Besides great pens Kaweco continues to venture out with accessories and products for the writer in all of us. Most of us don't carry just a single pen so we end up with some type of pen case. The Kaweco Traveler Case I recently tried out proved to be a quality participant.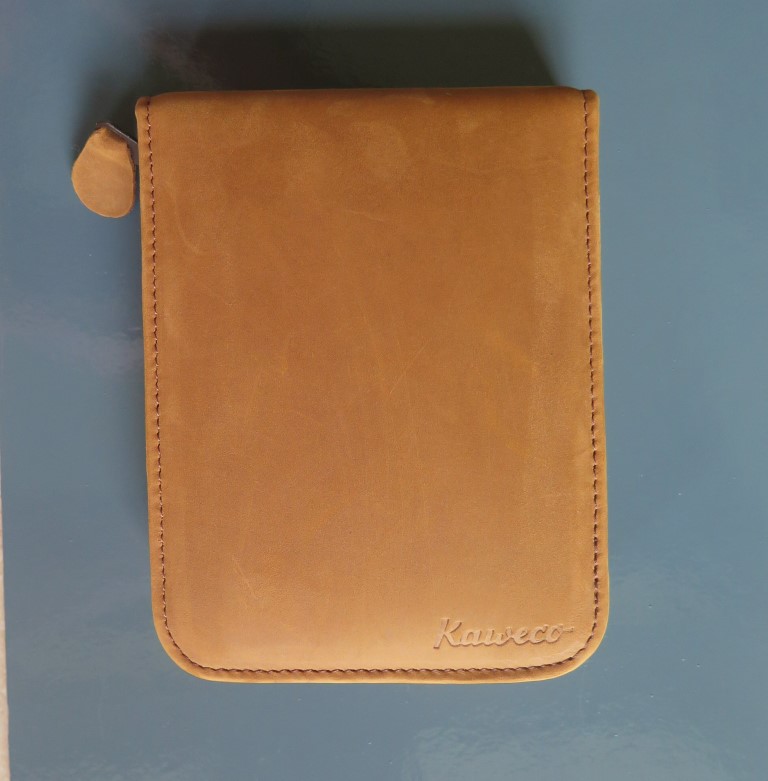 Weight 5.5 oz.
Depth: 1.5"
Length: 4.5"
Width: 6.25"
Price: $115
CONSTRUCTION
The leather construction is typical Kaweco high quality and surrounds a well-executed design case. The finish and feel is rich and should hold up well. The light color will probably show some daily travel patina but your pens will stay healthy inside. The zippered closure on three sides allows the case to open completely flat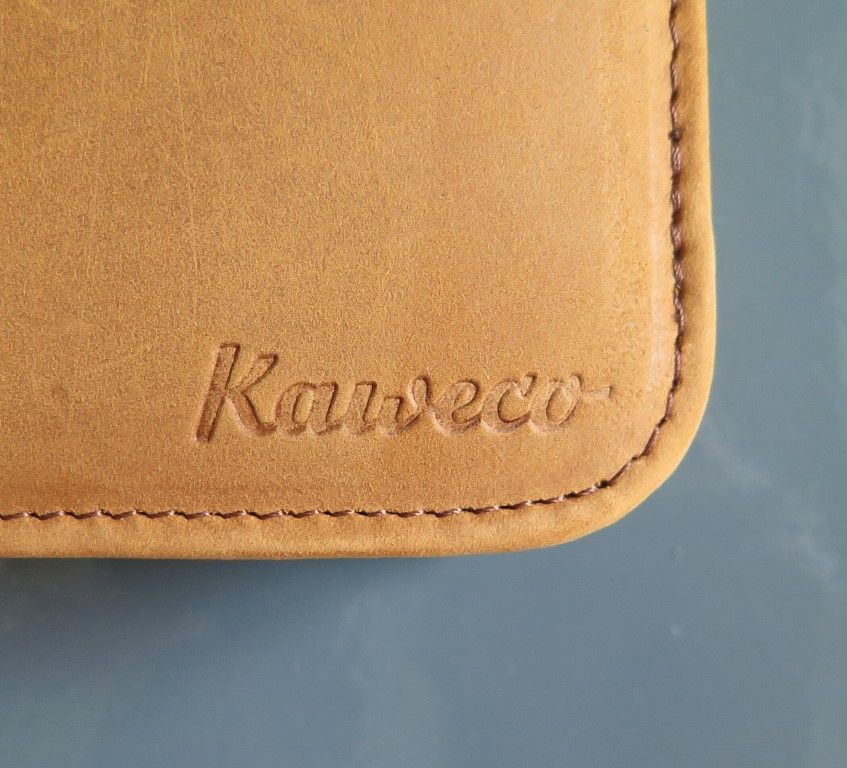 WHAT'S INSIDE
Inside there are 6 elastic loops to hold a good collection of daily carries securely. The loops are close together and to fit 6 pens in a compact footprint your pens are snug. That's good but if you are particular about your pens rubbing and you carry clipped or larger diameter pens you might consider taking a little bit of time in positioning each pen. Not a big deal or a negative of the case just a design consideration. A leather flap adds further protection in the event you want to stuff the case with other supplies.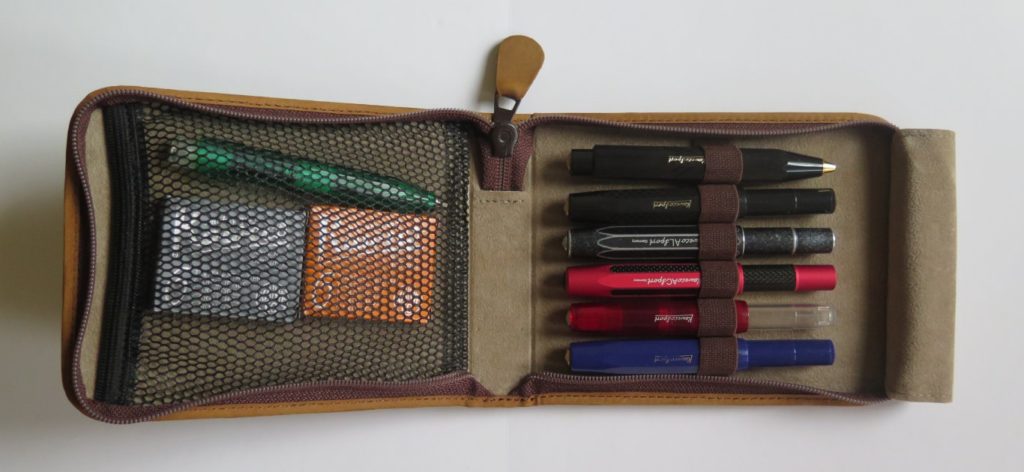 The mesh pocket on the inside front cover is perfect to add that one other pen you need, ink cartridges or other small items that might help you prevent carrying another case or reducing the load in your pockets.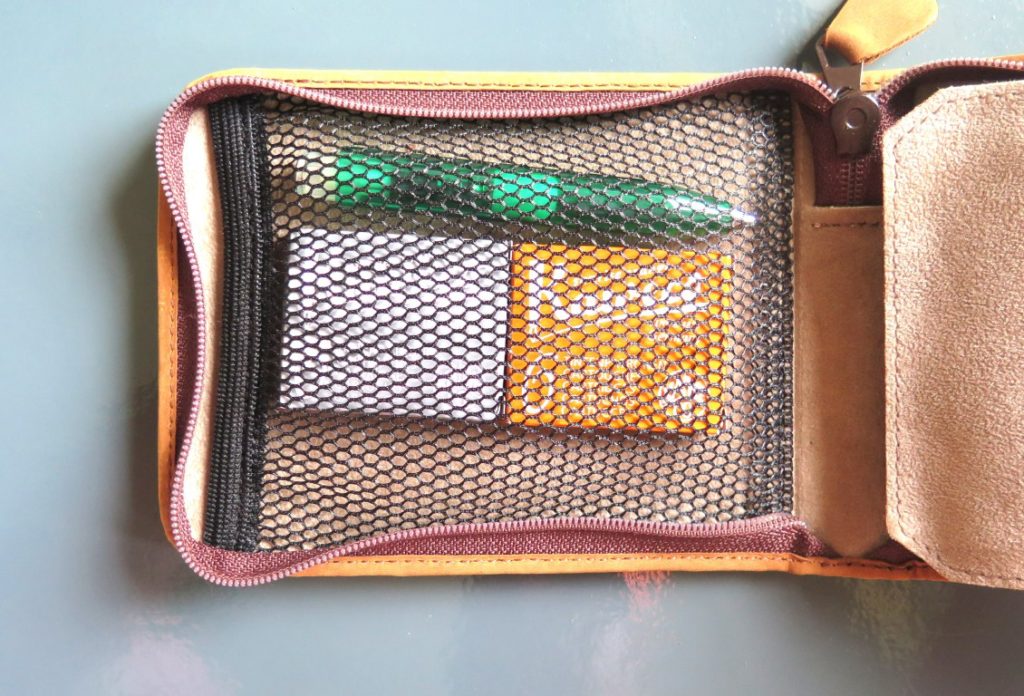 IN USE
6 Kaweco Sports look great in this case and Kaweco was smart, they kept a small profile product that will carry other small to medium size pens in this case. The largest I see fitting is a Karas Kustoms Retrakt. That covers a broad selection of pen brands and model sizes to meet your daily carry needs.
Kaweco has put together a quality leather case that should stand up to daily wear very well. If your needs are carrying 6 pens or less, a compact design and a classy look and feel the Kaweco Traveler's Case would fit you very well. Thanks Kaweco for sending this loaner over for me to try out.
Remember: Write something nice……
Thanks for stopping by and if you enjoyed this post I would love to send you an email every time I have a new post. Click Here to Subscribe
Click here for some great deals on pens and ink I have for sale