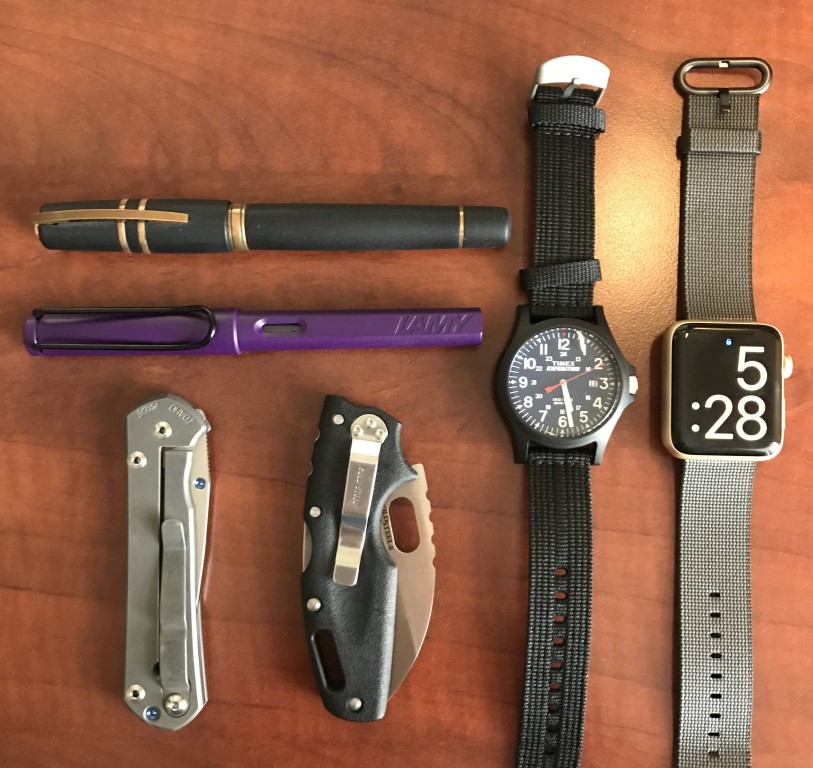 Math is the one subject from school that I have used the most throughout my life. I was good at basic math but algebra and trigonometry, not so much. As I accurately, but naively, forecasted I have not used either of those last two in my real life. I don't really apply a lot of math skills in supporting my hobbies but the overall price does play a role and I go by the very loose rule that more money buys higher quality and/or more exotic material.
After buying the last wrist timepiece that tickled my fancy (ok Amazon recommended buy that I bit on) I realized I paid 1/10 of what I invested in the watch now sitting right next to it on the dresser. I paused briefly and thought to myself did I get 10 times the enjoyment out of that watch over there?
In the picture above I dug through my hobby piles and found some examples of pairs that had a roughly 10x cost difference. Of these items, the watch duo is probably the easiest to pick out the 10 timer. From a practicality perspective the one on the left keeps time just as good as the one on right that costs 10x more. The one on the right certainly has more features and probably the aluminum construction and electronics cost a little more than the rubberized plastic of the Timex on the left. Quality I can't speak to, though time may reveal a difference.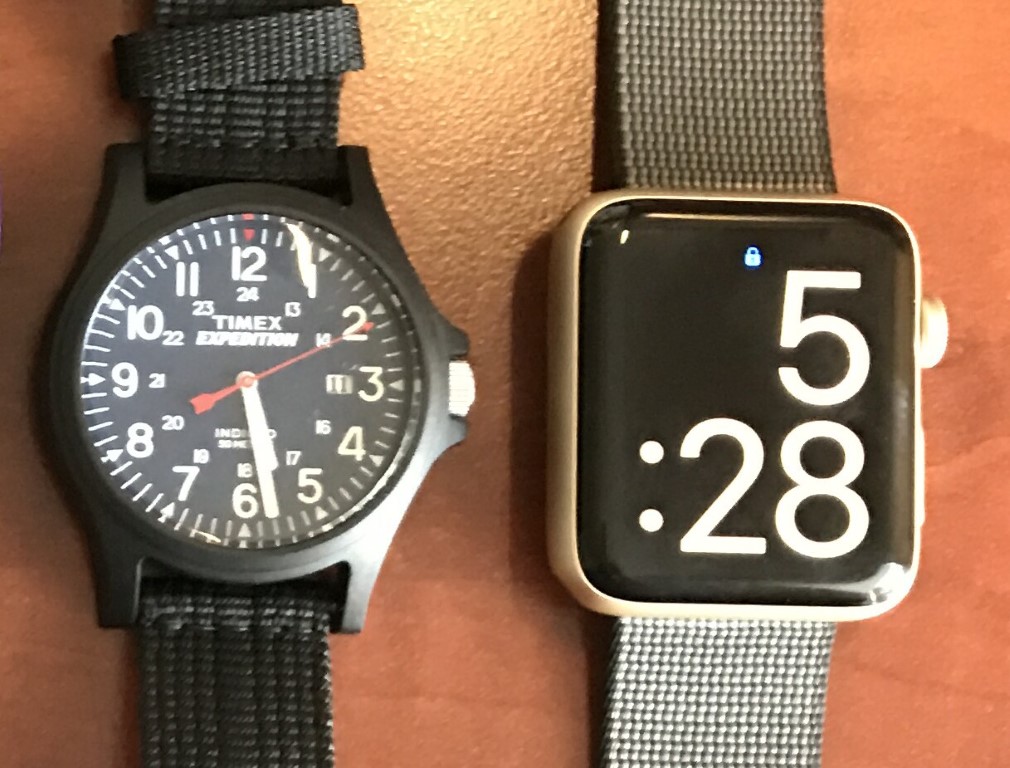 The pocket knife pair is a Chris Reeve Sebenza and a Cold Steel Tuff Lite. Both are very sharp, cut great and are built well enough to last through anything I will ever need to do with a knife.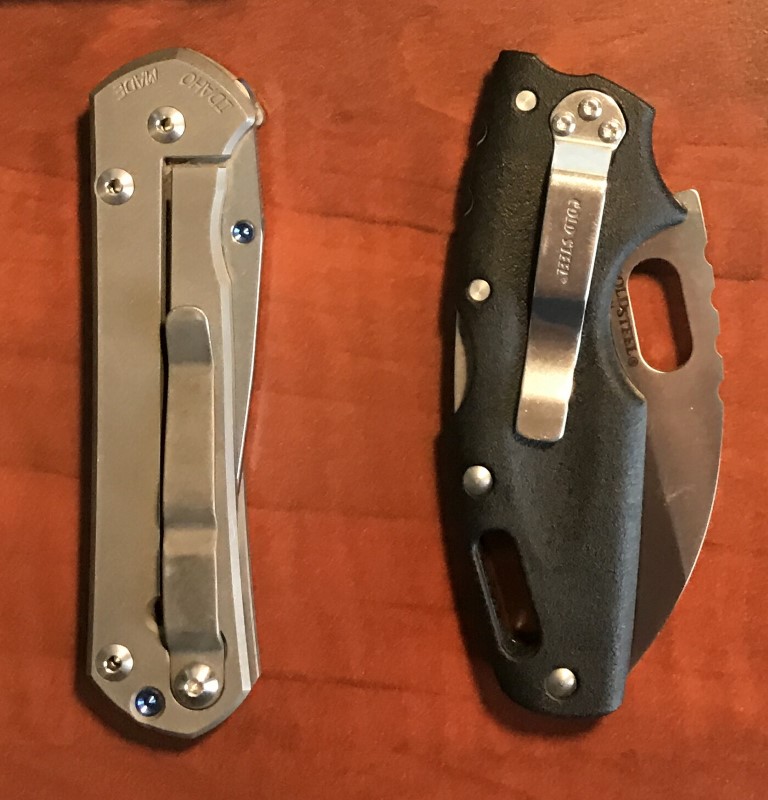 Yes the Chris Reeve fit and finish are better and the action is smoother. I thought later about a flashlight duo, another hobby of mine, but I think for this exercise you get my parables attempt.

Since this is a pen blog I'll focus on the pen comparison. The purple pen is a Lamy Safari, a very popular fine writer. I bought my first Safari, a different one, after reading positive recommendations that are plentiful for this model pen. I was not impressed with my first one and mistakenly assumed due to the price that a $30 fountain pen would always write like the first example I bought. Even that was not my first fountain pen disappointment before I really knew anything about sometimes finicky nibs.
The darker colored pen is a Visconti Homo Sapien that I truly love and it easily qualifies for the 10x cost factor compared to the Lamy. The material in the Visconti is some kind of million year old ancient sacred volcano lava that cures major illnesses (/hyperbole> and what Visconti calls a DreamTouch Palladium nib. I'm sure the material that makes up the Visconti costs more to harvest and process than the molded plastic and steel of the Lamy, but 10x as much?
Both of these pens are winners in my book regardless of price and will have a place in my EDC rotation for a long time. I have purchased, and subsequently sold, pens in both price ranges that just didn't float my boat. I find that to be part of the joy of the hobby. I love how the Visconti feels in my hand, the balance, the size and the nib is the perfect balance of wetness, width and smoothness for my tastes. This second Lamy has been an equal joy to use, the shape is comfortable in my hand, the weight is different but the balance is good and the nib? Yep the perfect balance of wetness, width and smoothness for my tastes. A repeat performance every time I use it for 10x less money.
So why did I buy the Visconti? I bought the Visconti before I added this particular Lamy to my collection but I would do it again in a heartbeat. Visconti's reputation, the uniqueness of the material, a palladium nib are some of the factors that drew my attention, my research and eventual purchase. It doesn't write 10x better than the Lamy and I don't think its quality is 10x better either. The Visconti had traits in a pen I had not experienced before and was willing to try them at the sale price I was able to reach. I'm very glad I took another shot at the Lamy Safari club, this one confirms to me that all the great recommendations for this pen were for a pen like this one, not the first one I owned a couple of years ago. Recurring theme: I am so glad both pens are in my collection.
My goal for this post was to give a real world example that one doesn't have to spend a lot of money to thoroughly enjoy the fountain pen hobby. You may not like either of the pens discussed here but I'm sure there is a pen in all price ranges that will bring you joy using it every day.
As a last example I just spent twice the purchase cost of a pen to have the nib tuned. I made the pen myself so the purchase price was really for the kit. Total investment now is about $50 and I'll put it up against any $50 pen I own in pure writing enjoyment. Probably not the wisest financial decision but I'm sure glad I did it.
Dr. Jonathon Dean did a much more in depth, fact based post here on a similar topic of the value of pens. If the economic side of the pen hobby really interests you I would encourage you to subscribe to Dr. Dean's blog at peneconomics.com. He's a lot smarter than me in this area.
Whatever the financial investment is in your pens I hope you take the opportunity today to enjoy them.
Remember: Write something nice……
Thanks for stopping by and if you enjoyed this post I would love to send you an email every time I have a new post. Click Here to Subscribe
Click here for some great deals on pens and ink I have for sale