Gifted pens are the best. At Christmas my brother was kind enough to gift me a Crestwood Creations pen that he had worked for. It's true worth to me is a treasured gift from my brother and as I pulled it apart after the hustle and bustle of Christmas day I was pretty impressed with the quality of the pen.
I conversed will Billy Reed, the face behind Crestwood Creations, through Social media and he has just finished up a shop remodel but he asked for referrals to his facebook page. I hope he'll post up some pictures of other pens he has done soon. He does beautiful work.
Material: Wood body – Plastic and Metal mechanicals
Refill: Parker Size
Length Overall: 5 1/4″
Weight: 40.9 grams
This is commonly referred to as a kit pen, a maker orders a kit that includes all the pen internals from a few well-known suppliers then adds the material for the body, section and cap depending on the style of the pen. This is not as easy as it sounds and the quality of kit pens, both the inside mechanicals and the craftsmanship of the finished product varies greatly. I know because I have made kit pens and though they are fun they take some work to get just right. The quality of my builds don't come near what Billy has put together. The model I received is called the Sierra which is a twist rollerball with a long plastic section and a beautifully finished body of cherry wood.  For the wood fans out there the burl is usually the most figuative part of the tree and provides the best character in my opinion.
Billy includes a neat little business card with the specifics of your pen. That was interesting to know the raw materials and I have a soft spot for wood pens.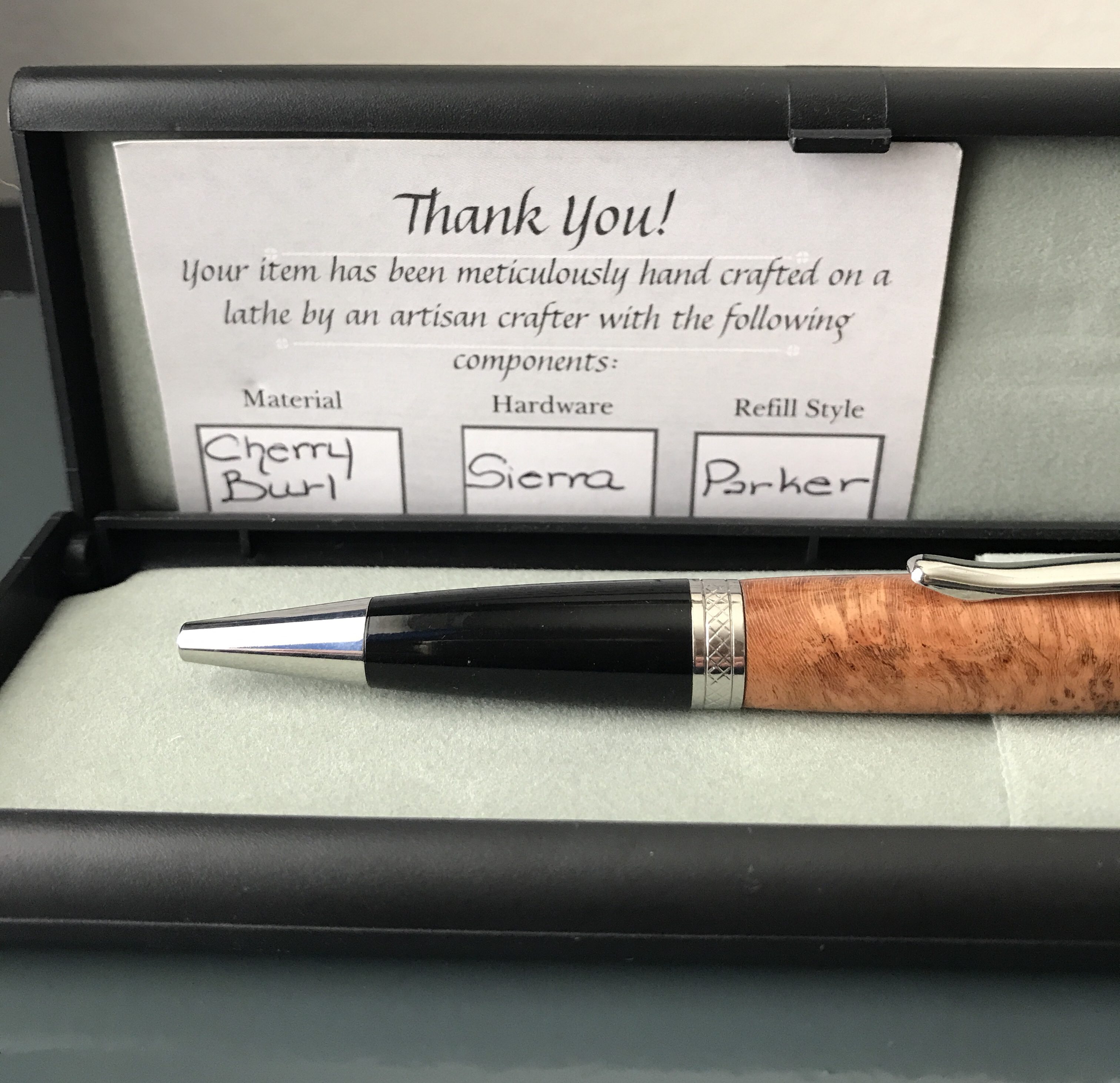 The finish is thick and smooth and I don't see any tool or finishing marks on the pen anywhere. Nice job.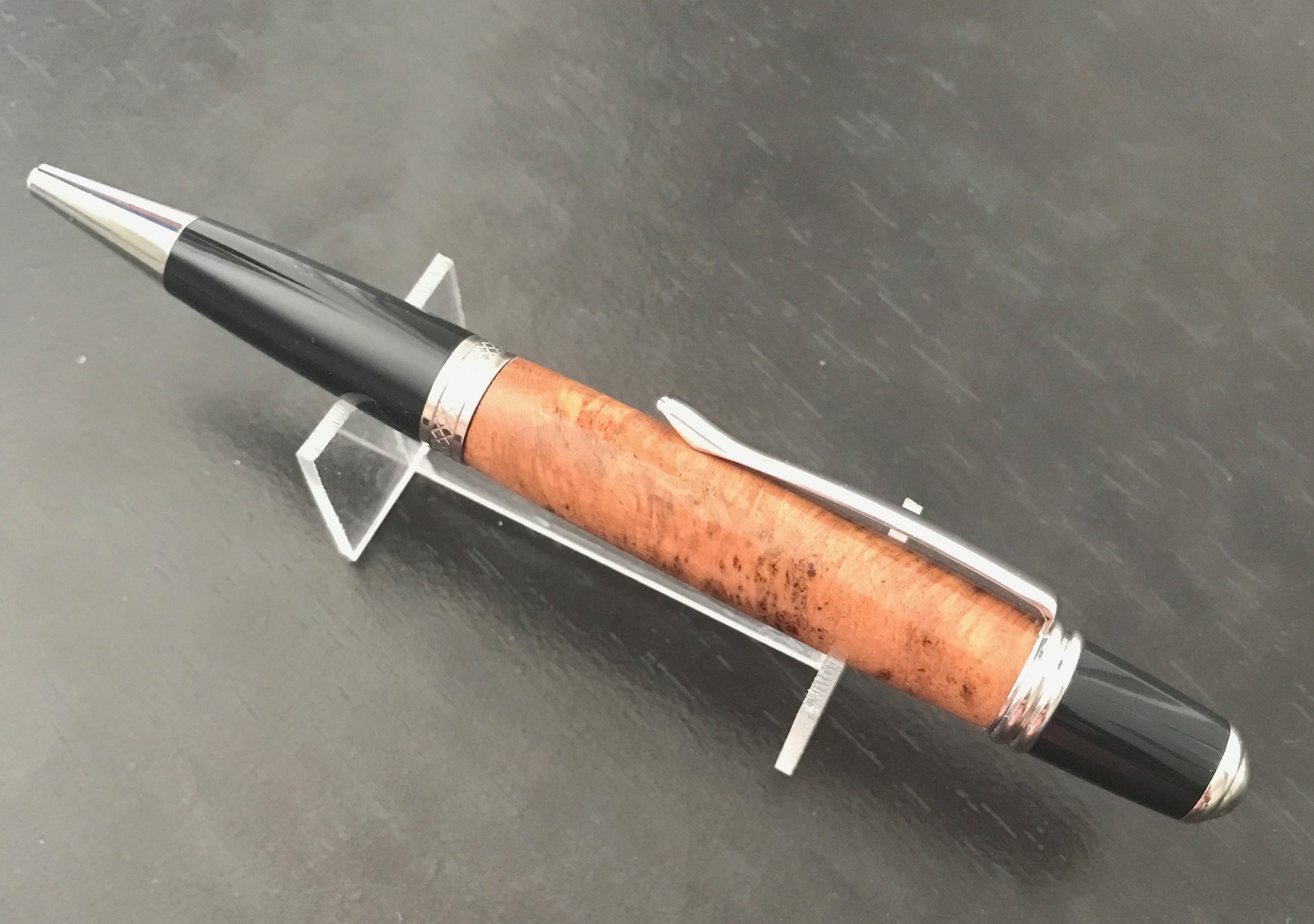 The really good news for me, besides a beautifully finished pen, is the mechanicals inside take a standard parker size refill so I swapped in one of my favorites, a longtime favorite, the Schmidt 9000M. The Schmidt 8126 was a touch too big around to fit in the pen body but I like the 9000M a lot and it really turned this pen into a great writer.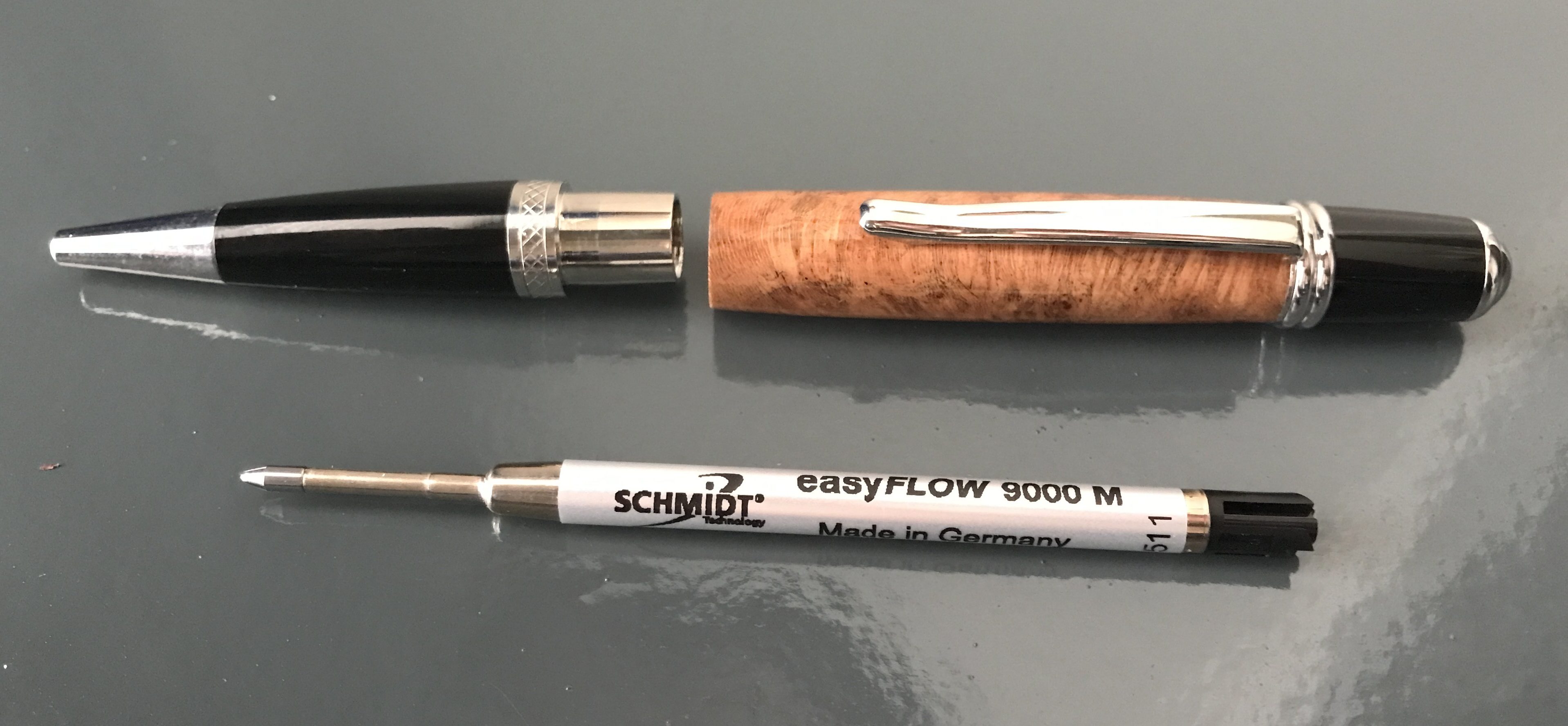 Conclusion
If you reach out to Billy over at Crestwood Creations I'm sure he will enjoy working with you to make you a Sierra model or another style that you like.
Remember: Write something nice……
Thanks for stopping by and if you enjoyed this post I would love to send you an email every time I have a new post. Click Here to Subscribe
Click here for some great deals on pens and ink I have for sale