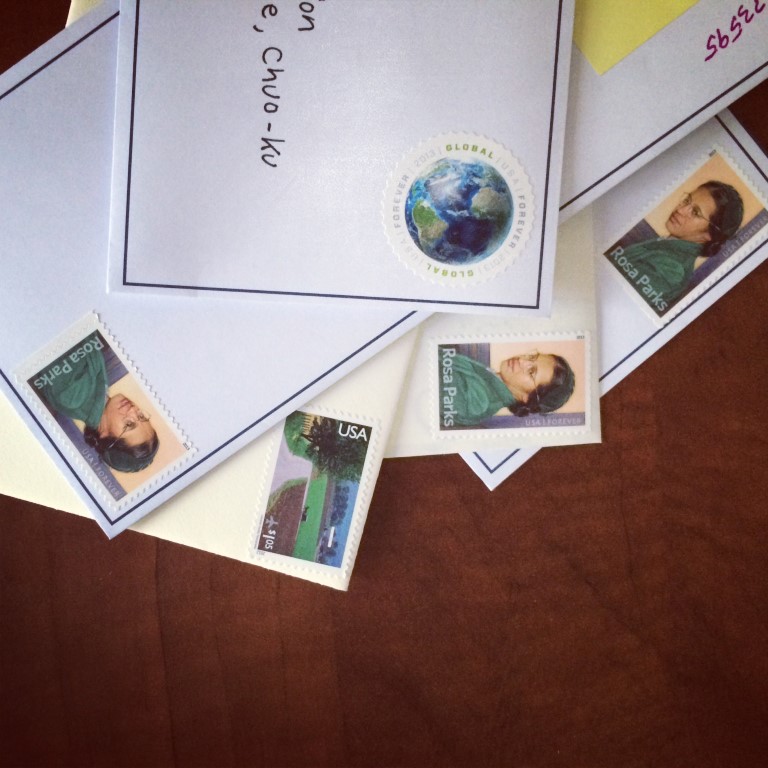 I like to write letters and cards. I don't write as much as I would like but probably more than most of my circle of acquaintances. I enjoy the pens, of course, the paper, the ink, the stamps and the hope of bringing a smile to a recipient's face.
Many comment to me that they like the idea but with a common disclaimer that they don't have time. We all have the same amount of time in the day and we all must prioritize. Maybe you would rather be doing something else that you enjoy more. That's certainly ok but I suspect since you're here you're looking for a push and a bit of motivation. I have shared many posts here on my blog about letter writing and I run across some more eloquent articles around the web. Instead of rewriting everything here I will leave you the links below to look through. I hope it's inspiration to you to pick up a pen, lay down some ink and lick a stamp.
Remember….Write something nice….
5 Reason to Write More Letters
1. A handwritten letter is a tangible personal connection to another person
How many people do you know save a shoe box in their closet full of emails? A handwritten letter shows you took the time, invested the effort and expense specifically and only for the recipient.
2. Using your pens is fun
In my line of work I don't have a lot of need for the handwritten word so penning letters to others is a selfish way to enjoy my investment in writing sticks.
3. Stationery and ink are cool
All those ink colors, thick rich feeling note cards, old post cards, making your own envelopes, the options are so vast. Match the ink to the stationery, or to the printing in a store bought card.
4. You may start a trend
Those who enjoy receiving your kindness may be prompted to pay it forward.
5. It allows you to slow down and reflect on positive experiences
What you scribe may be just what the recipient needs at the exact time you send it.
Here are some posts from around the web that I have enjoyed on the subject:
RB Printery offers a free writing e-Course if you're still struggling for something to write
More Love Letters – a great program to enable you to send kindness and hope through the printed word to total strangers
Here are so of my own past posts that I have penned on letter writing.
Here are a couple of books that I have read on the subject
Letter writing etiquette – admittedly don't get too hung up on reading this one cover to cover.
Mail Tag – 10 Questions I Answer
Thanks for stopping by and if you enjoyed these thoughts I would love to send you an email every time I have a new post. Click Here to Subscribe